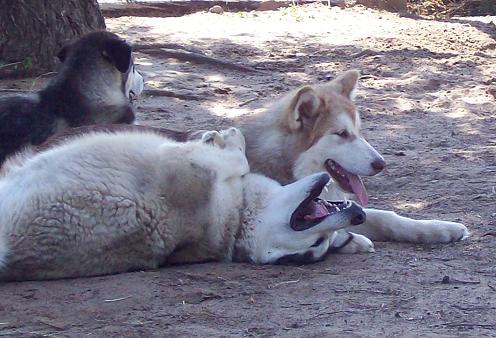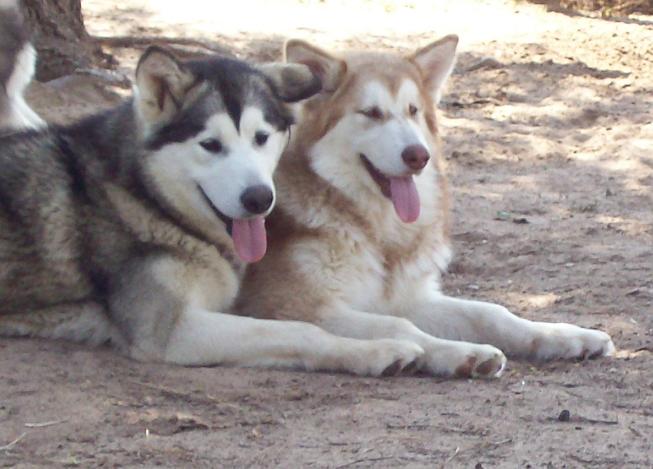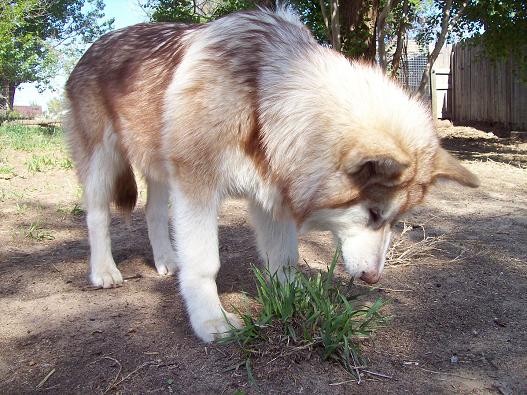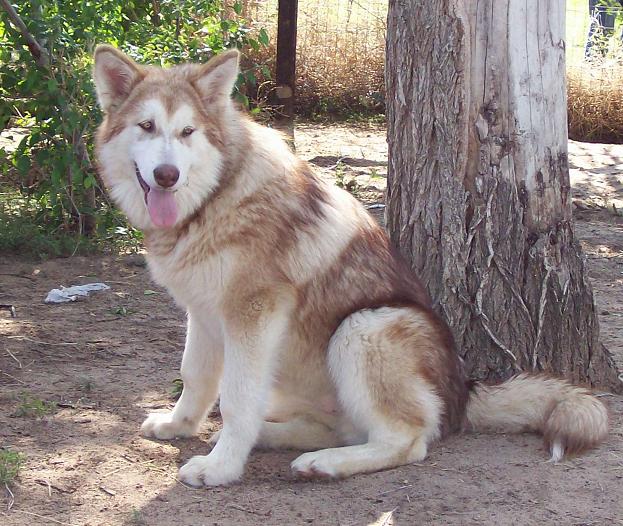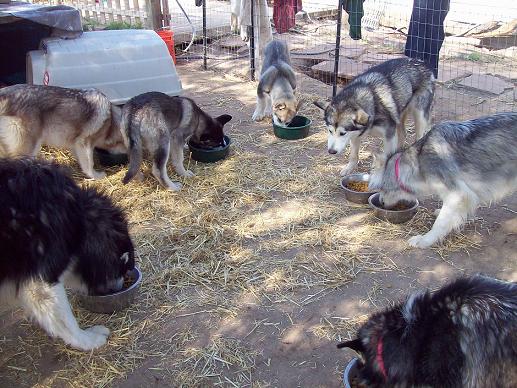 How to get them in the same picture - feed them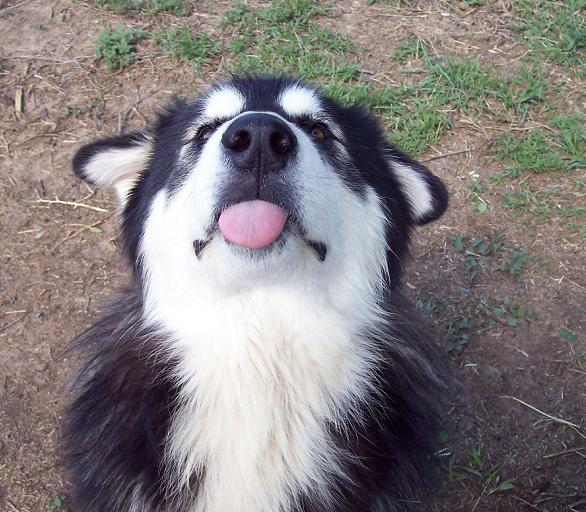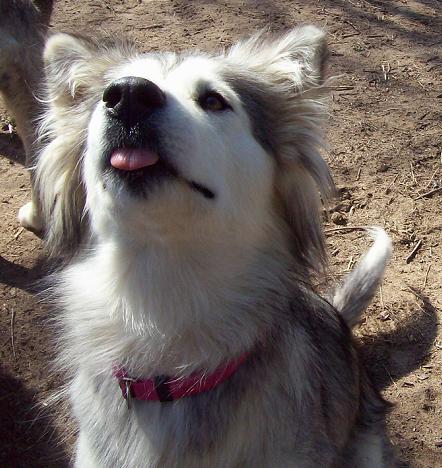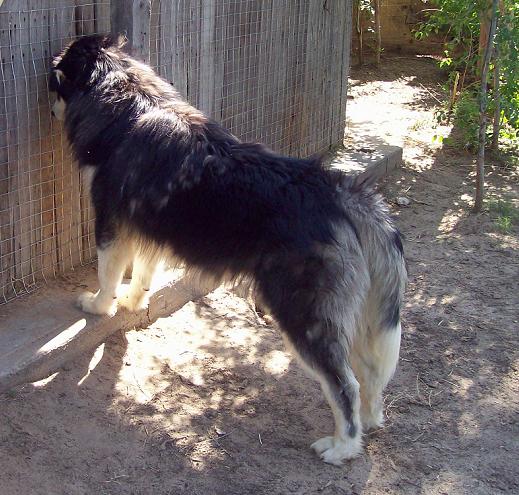 There are goats on the other side of this fence. Tonka spends a lot of time standing here.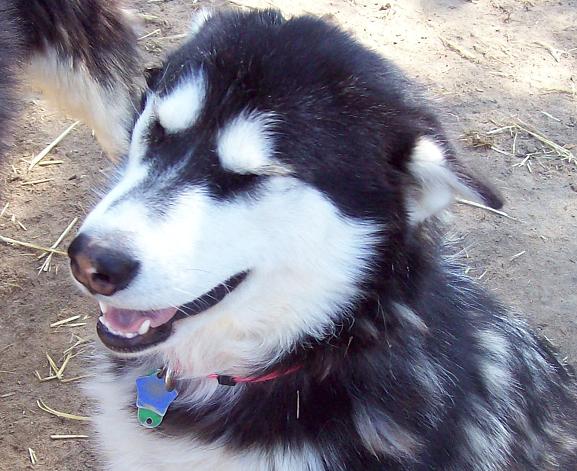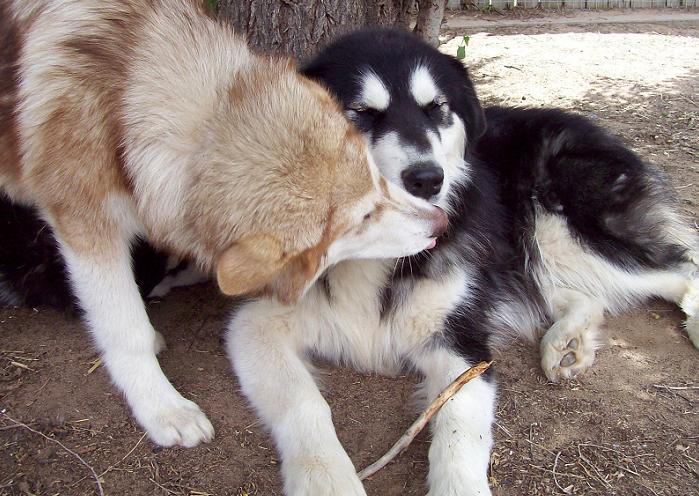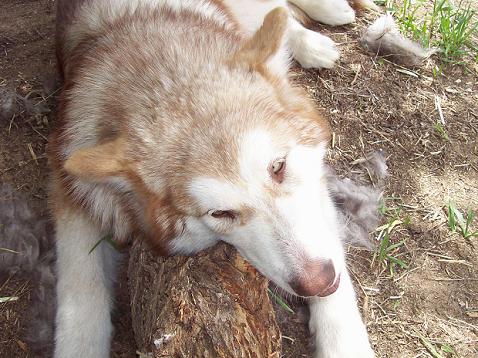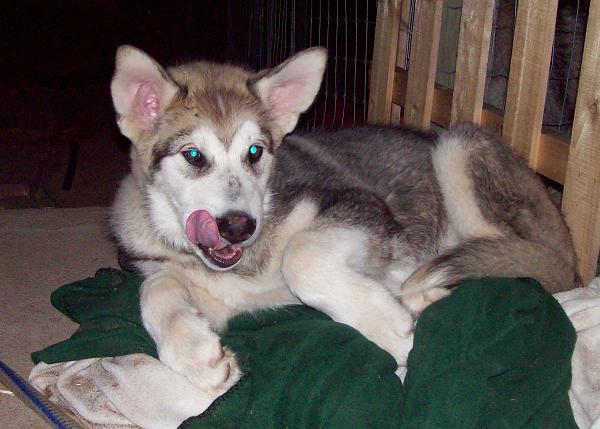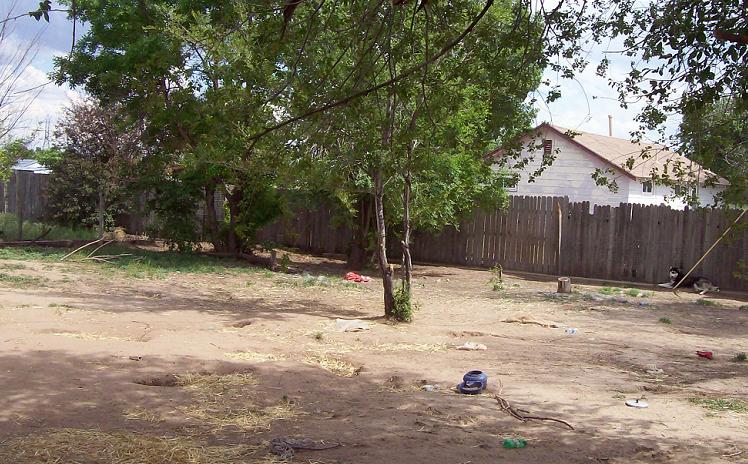 part of the dog yard - they can run, play and dig all they want here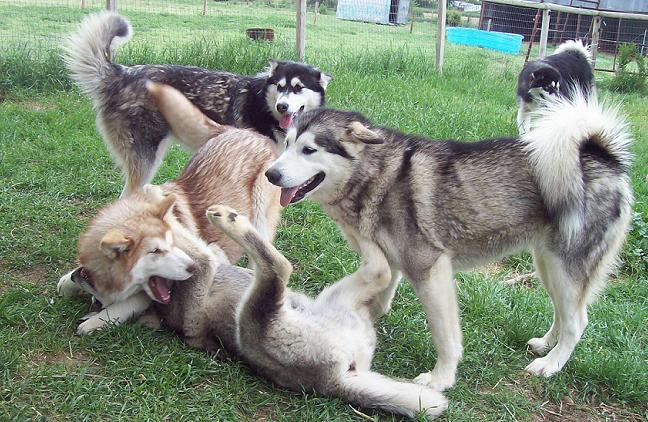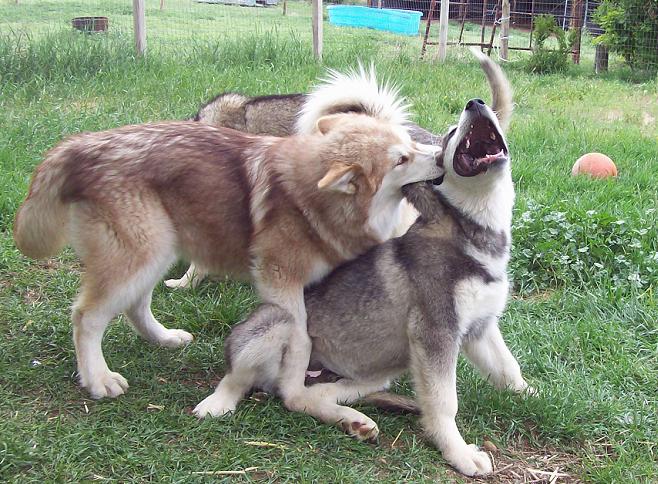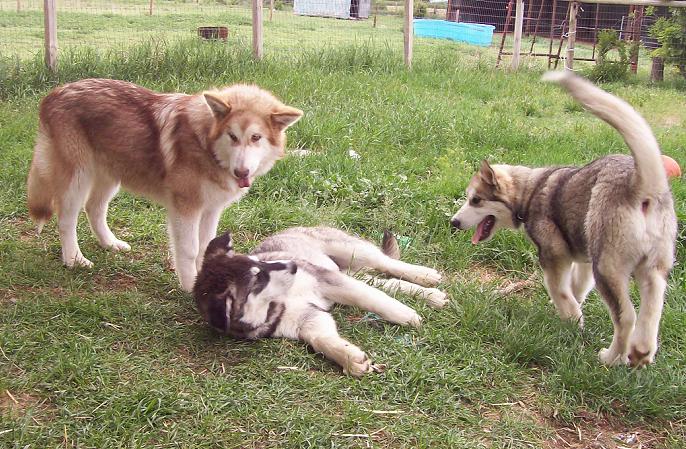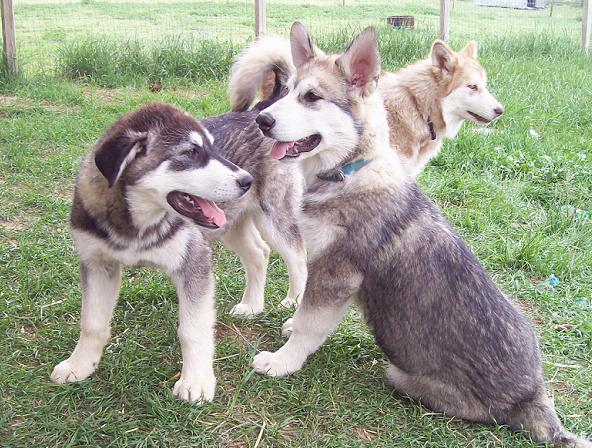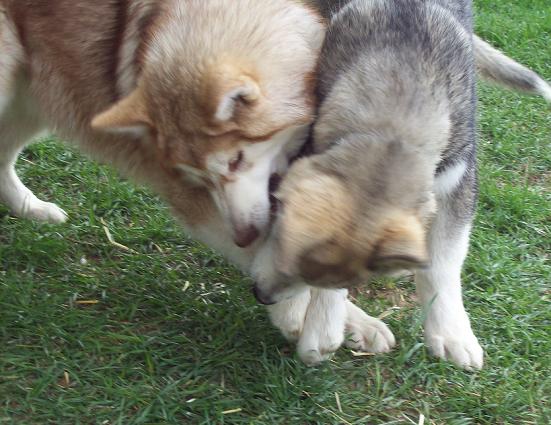 Nador loves his blankets >
Love this picture of Lexi and Takari
Dead toys and hair everywhere we do not have a care
Straw and twigs to our delight
Bugs and lizards through the night
where holes and bones do not lack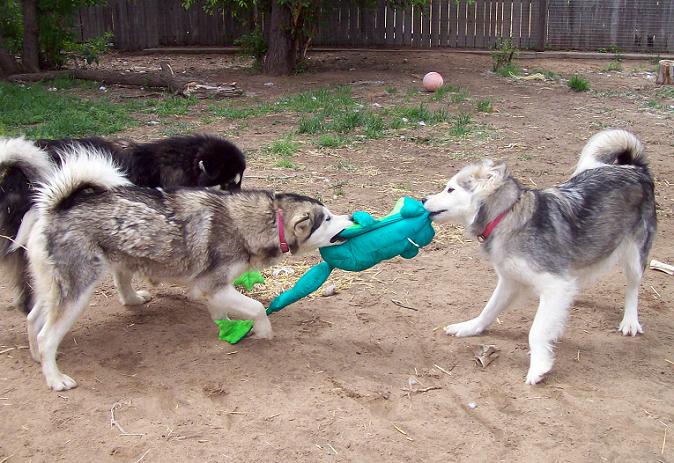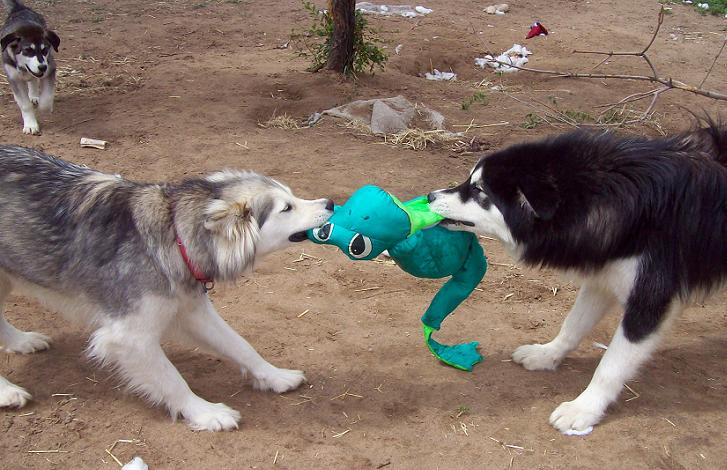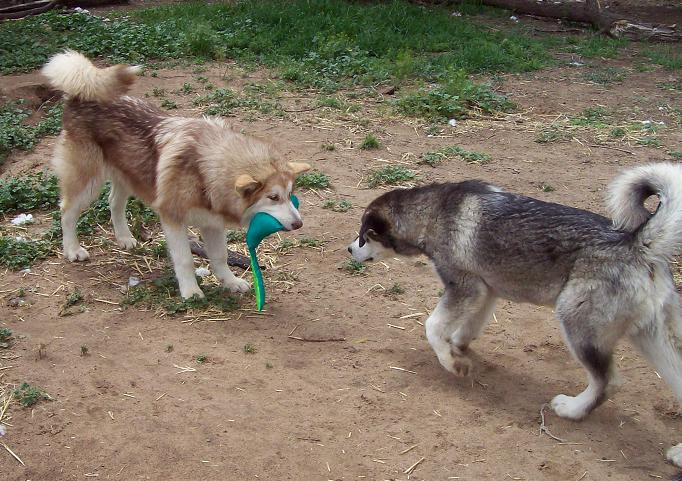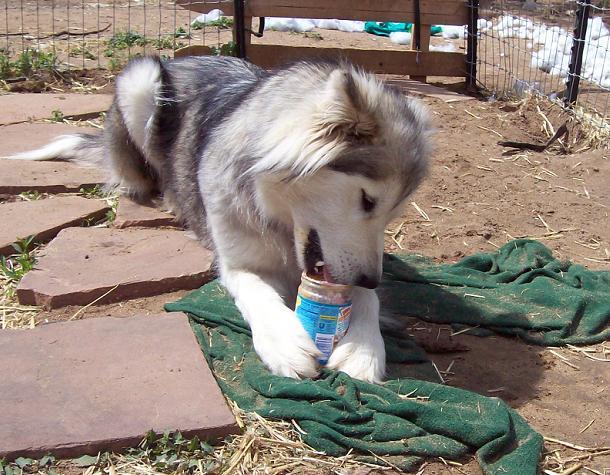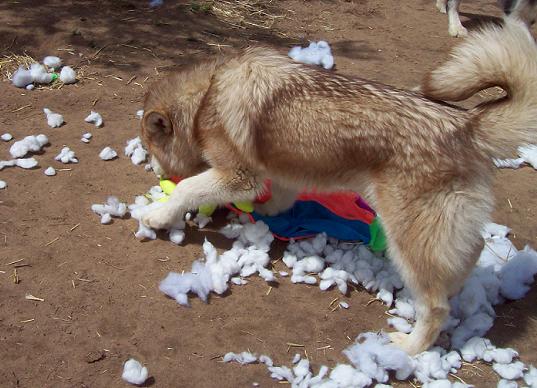 Aspen really feels special when she gets the empty peanut butter jar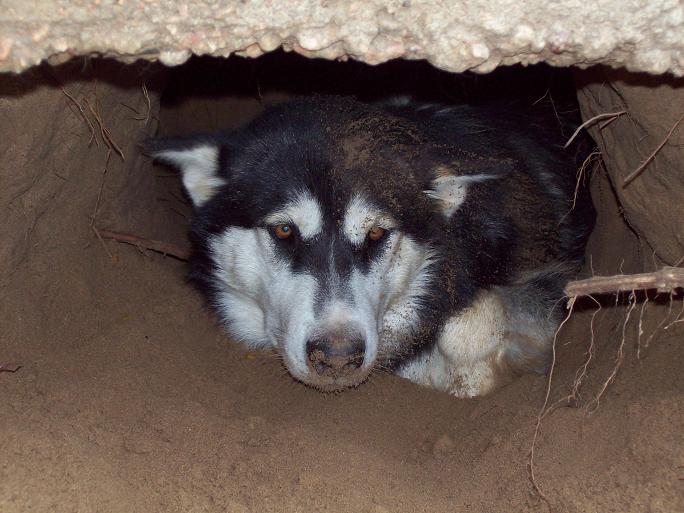 Kayuh's hole under our patio. It is very deep and sure it is cool so we let her keep it
This is part of our "dog" yard. This is where they live. It does not have kennels but there are a few dog shelters/houses. They have plenty of room and shade. Our soil is mostly sand and they love digging in it. It runs along side our house so we can see and hear them.



Eventually as our young dogs mature, we will need to build kennels. This is necessary for their safety and to control breeding. When we get to this point, our dogs will still have plenty of room and only be in the kennels when absolutely necessary and not on a daily basis.













more pics coming soon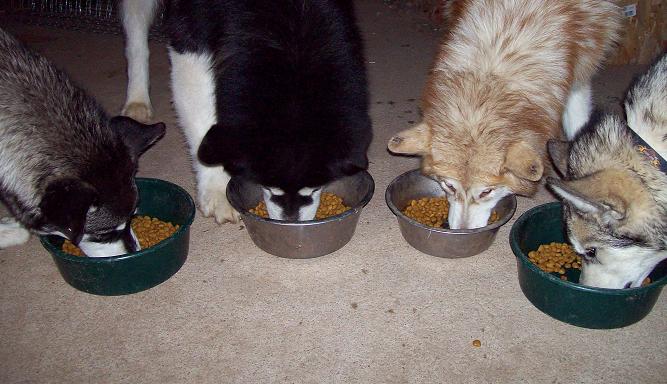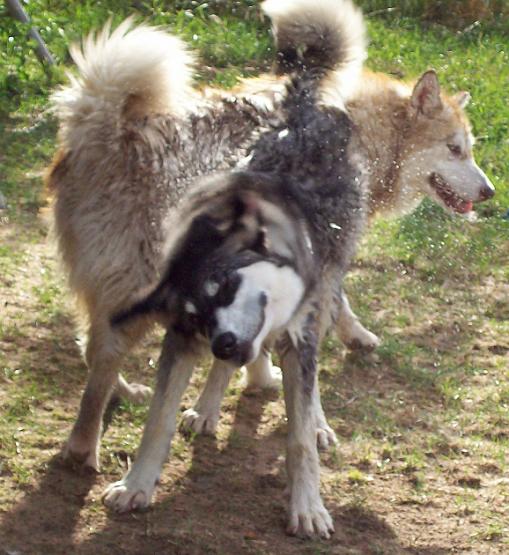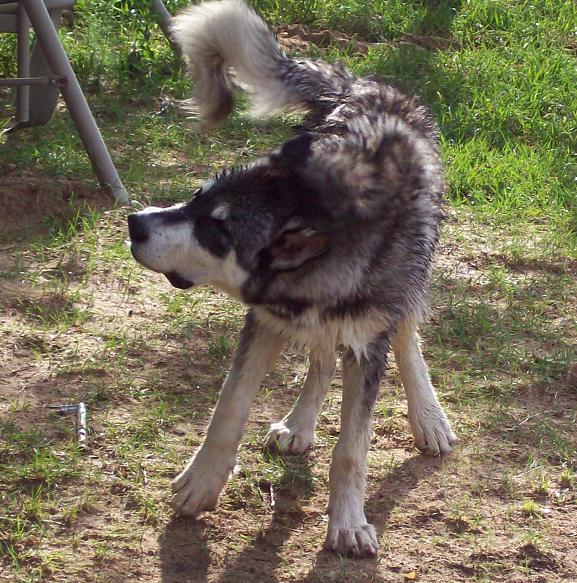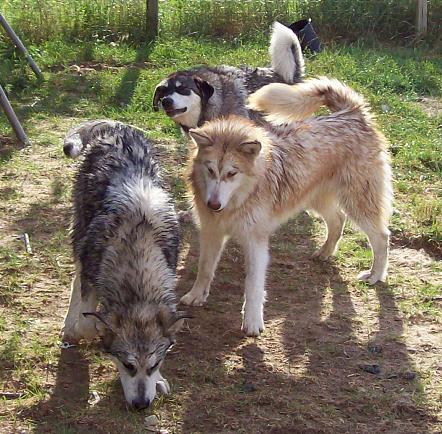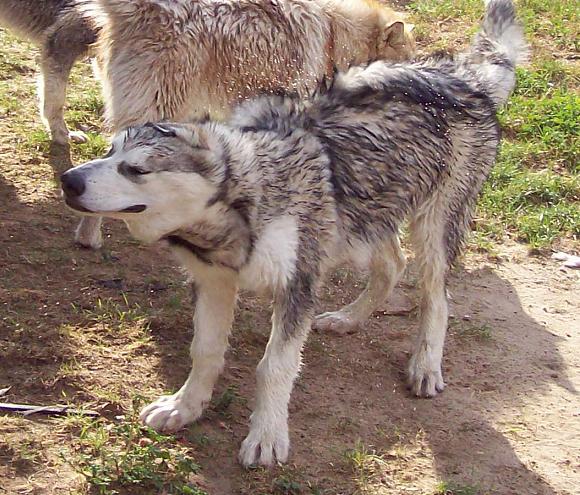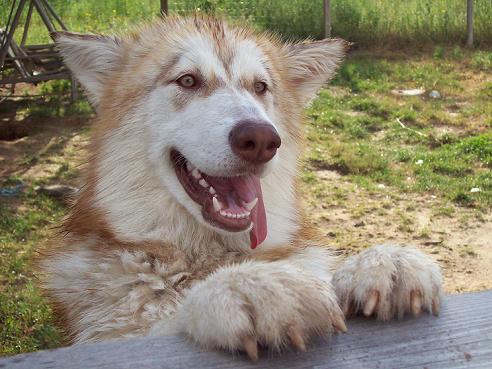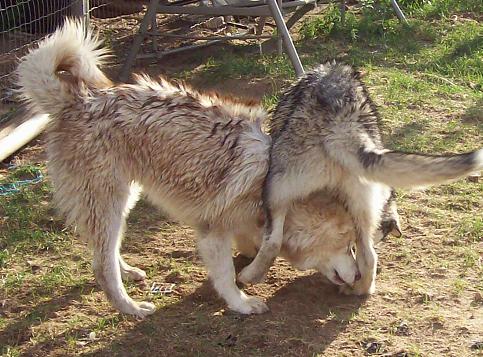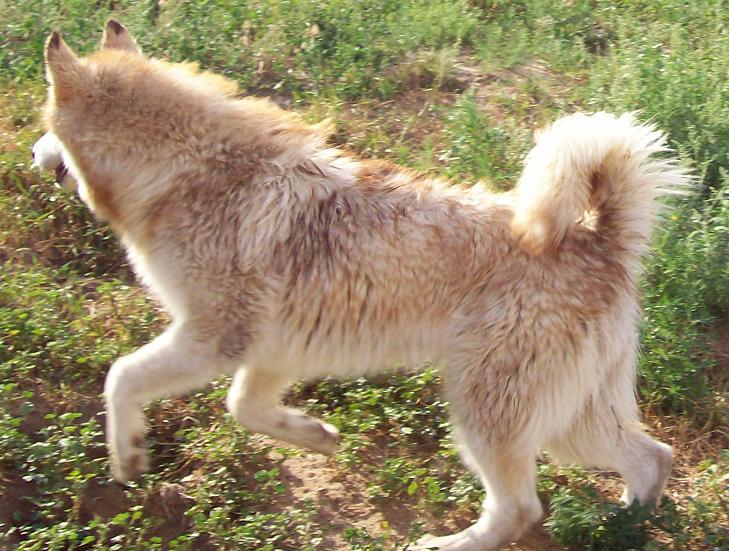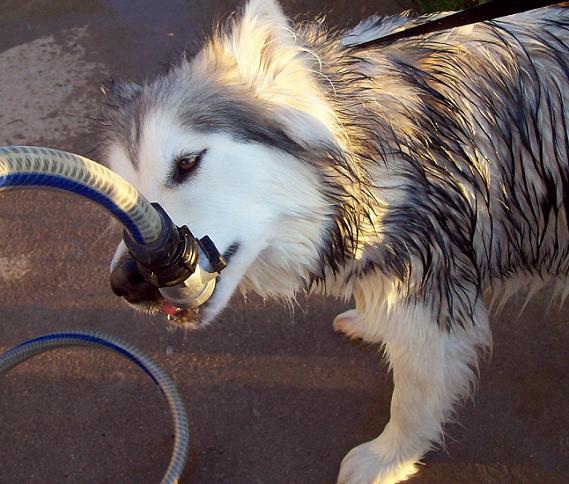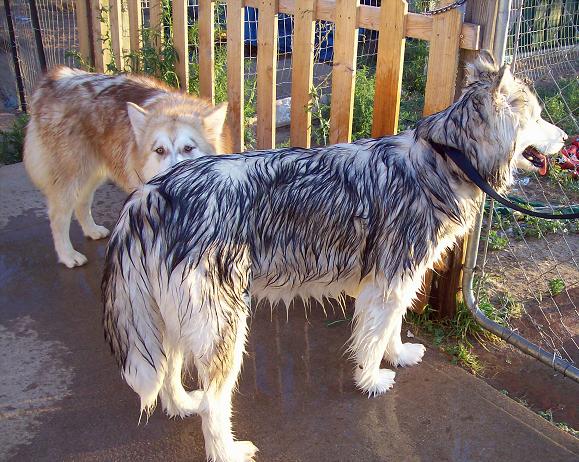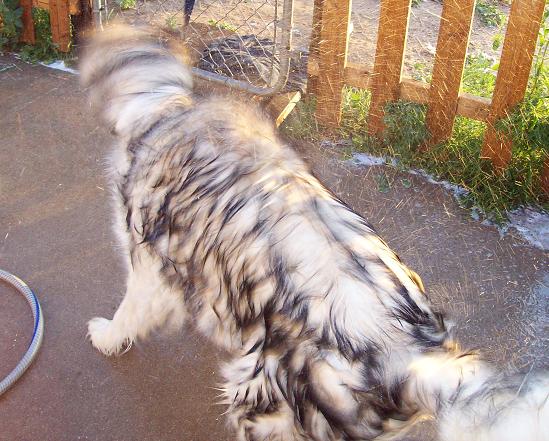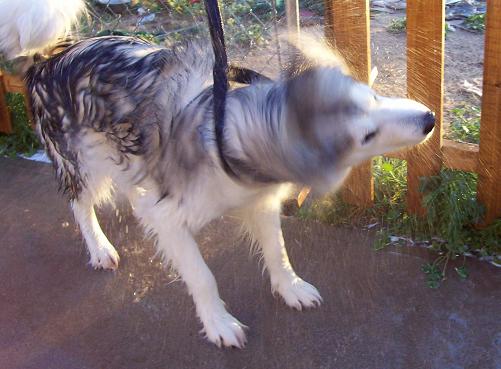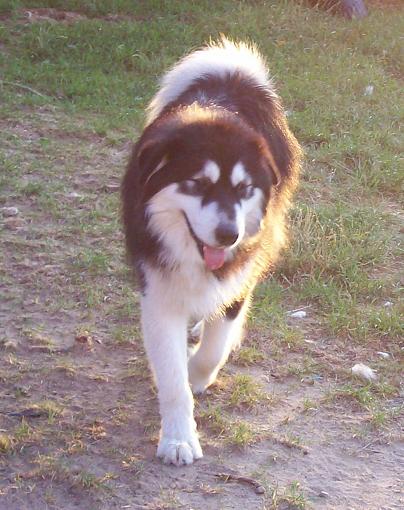 Caution ! Only clean doggies below - bath day !


Humm..... Aspen , Tonka, Takari, Nanook , Nador .... where's Kayuh ???
Hiding in the dog house and won't come out ! LOL