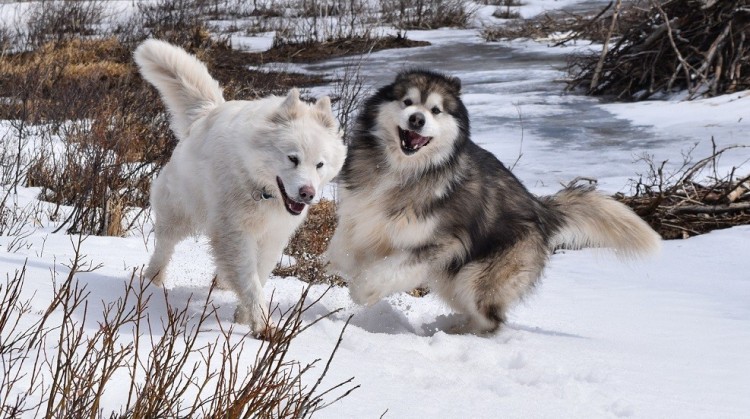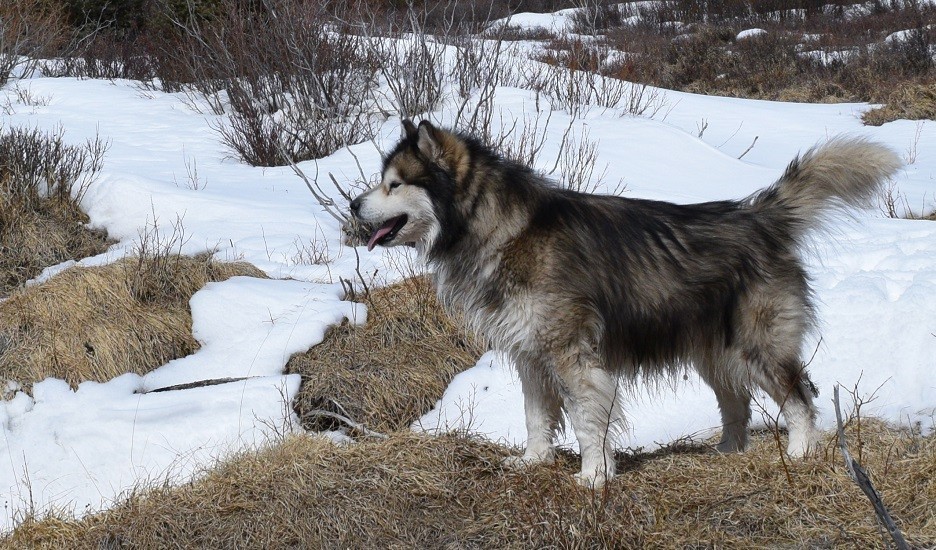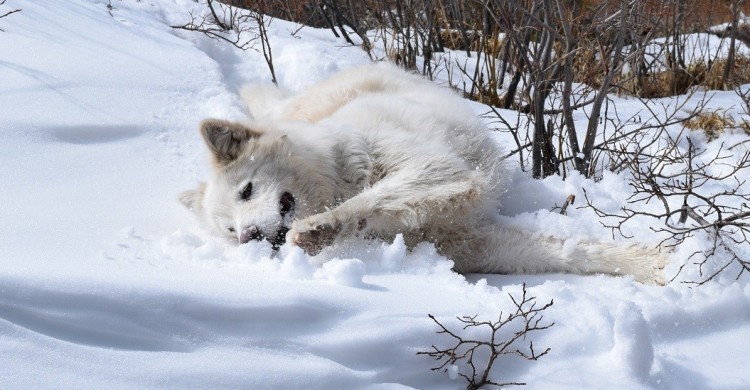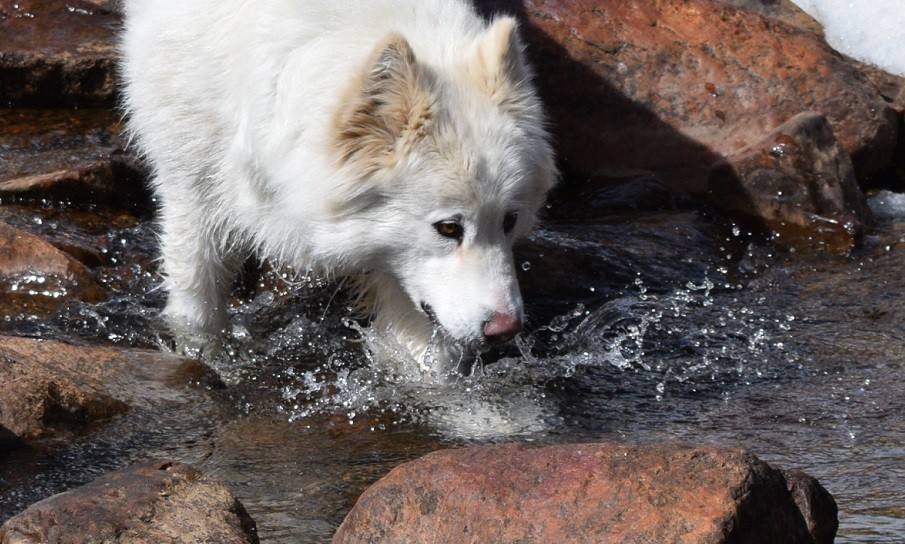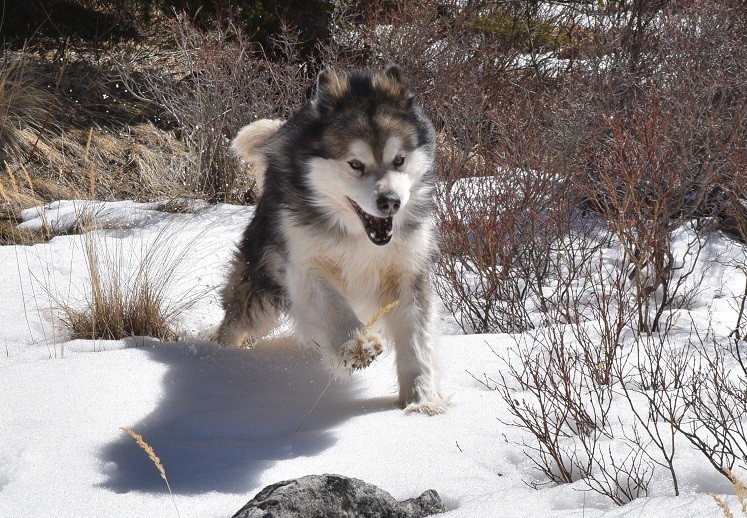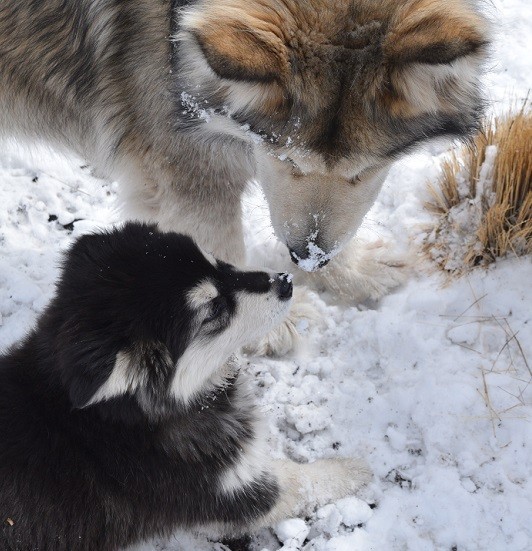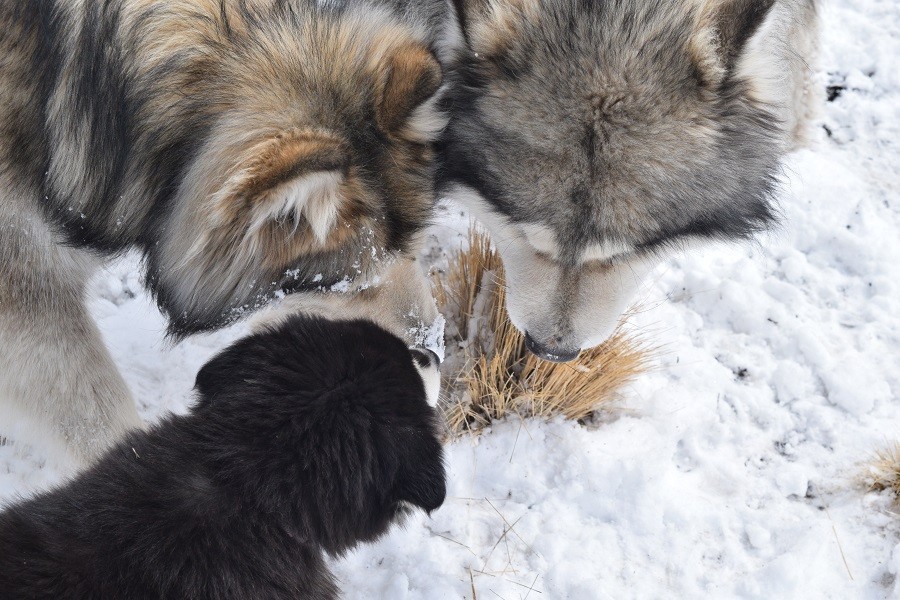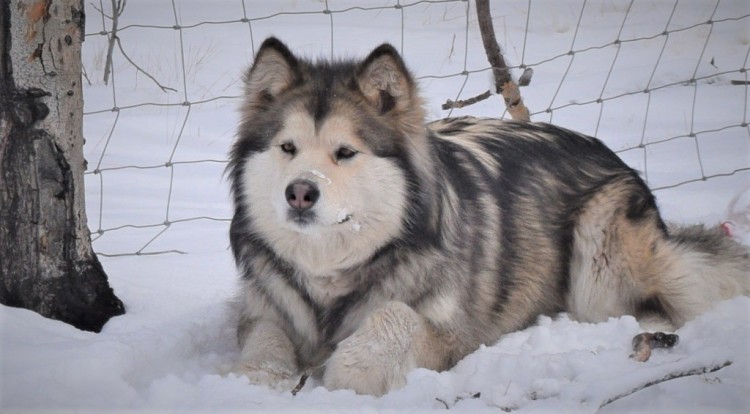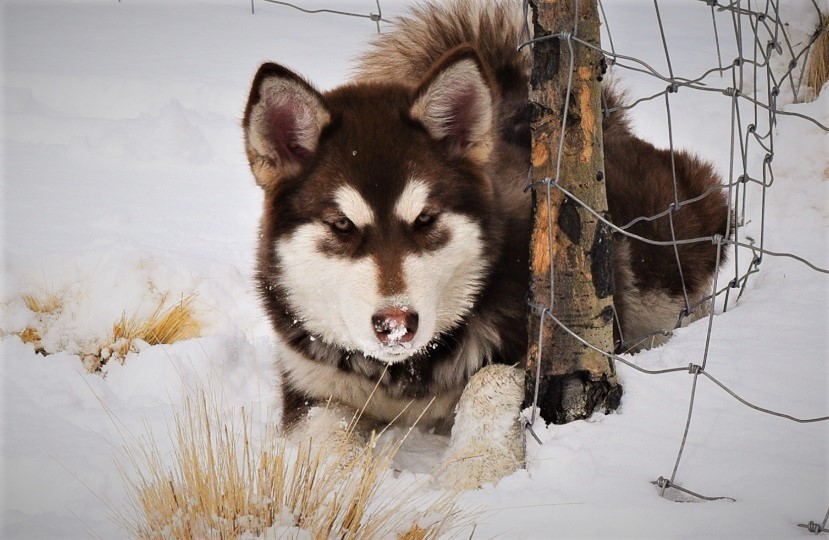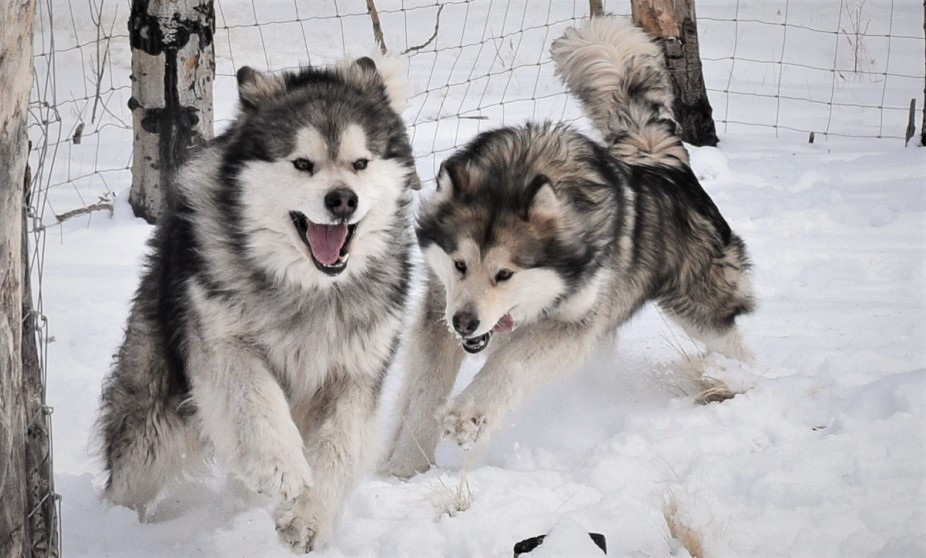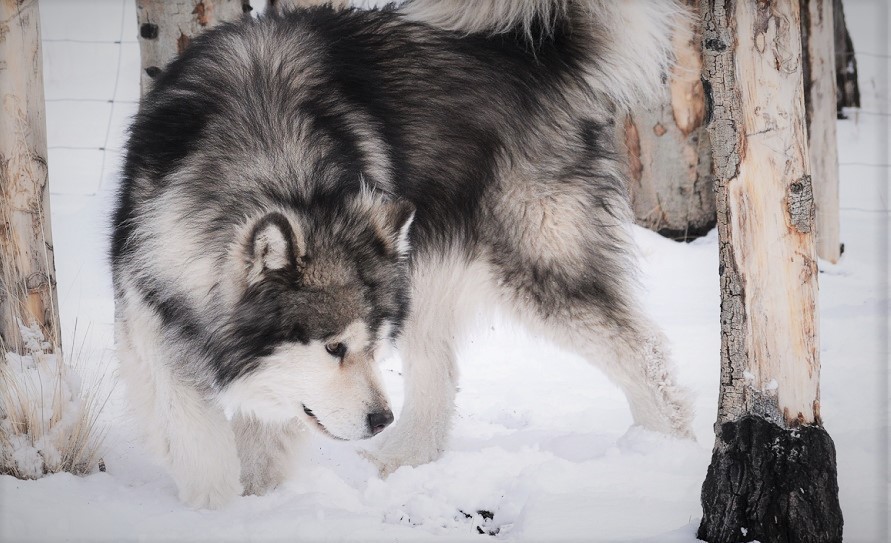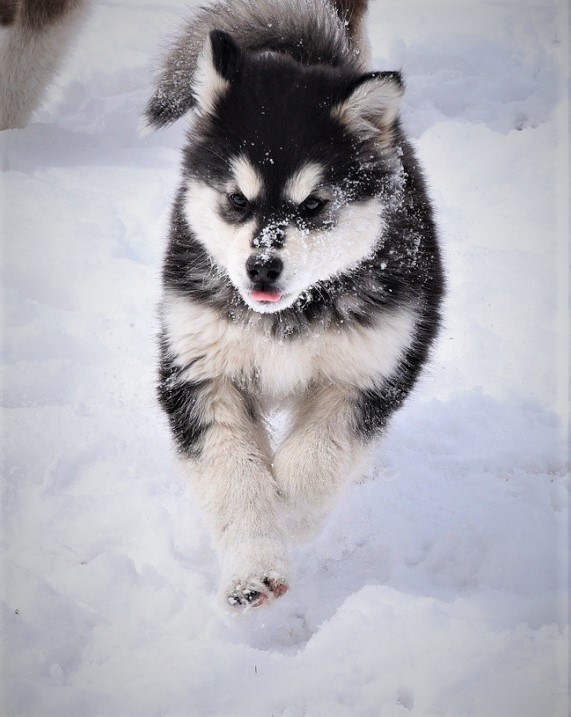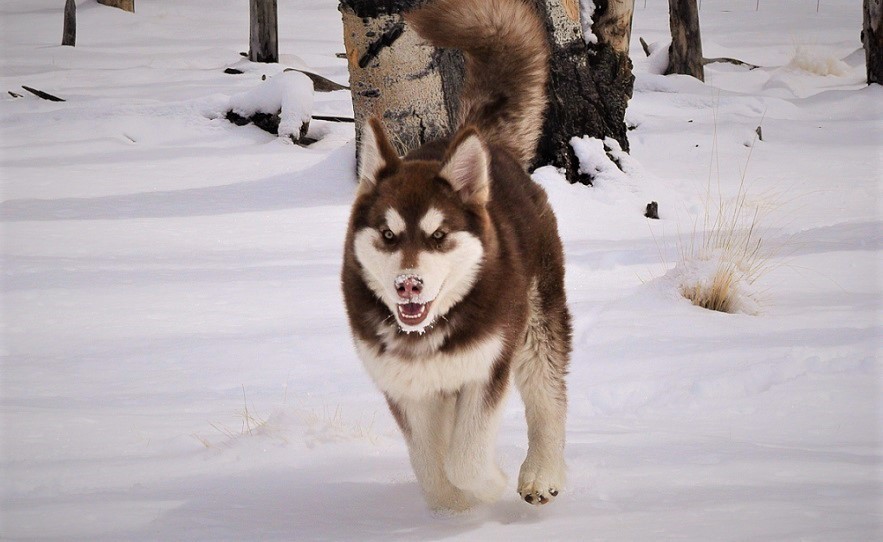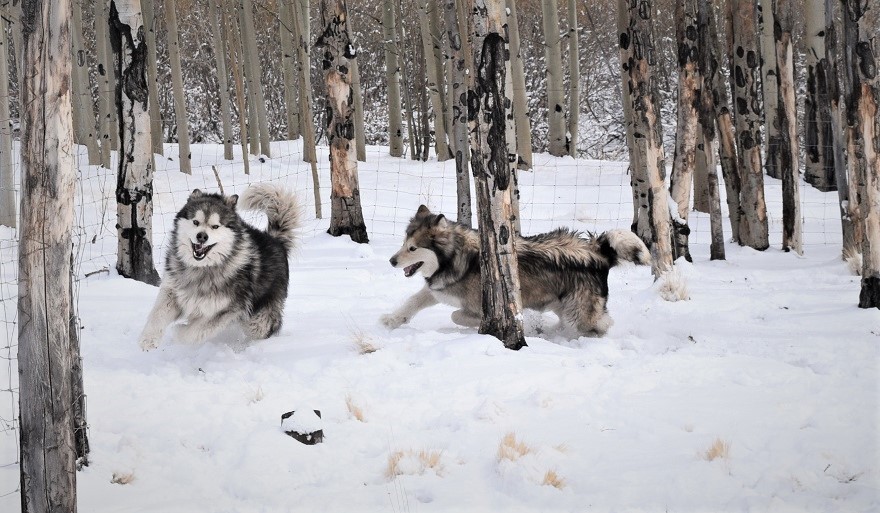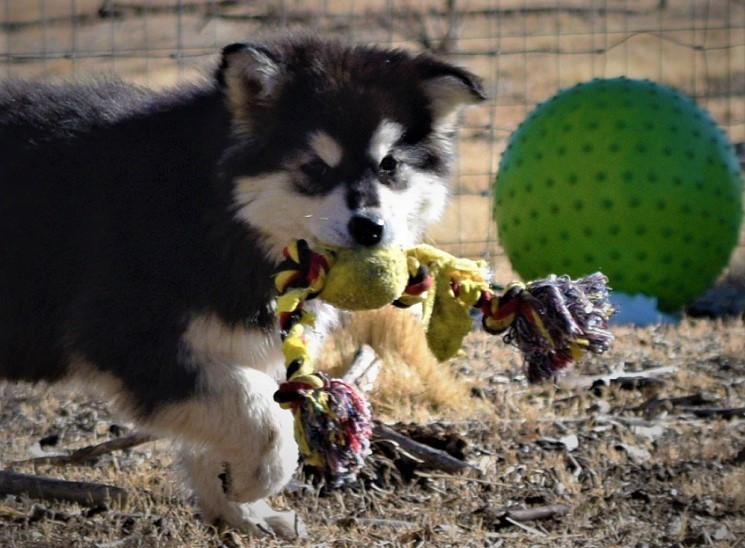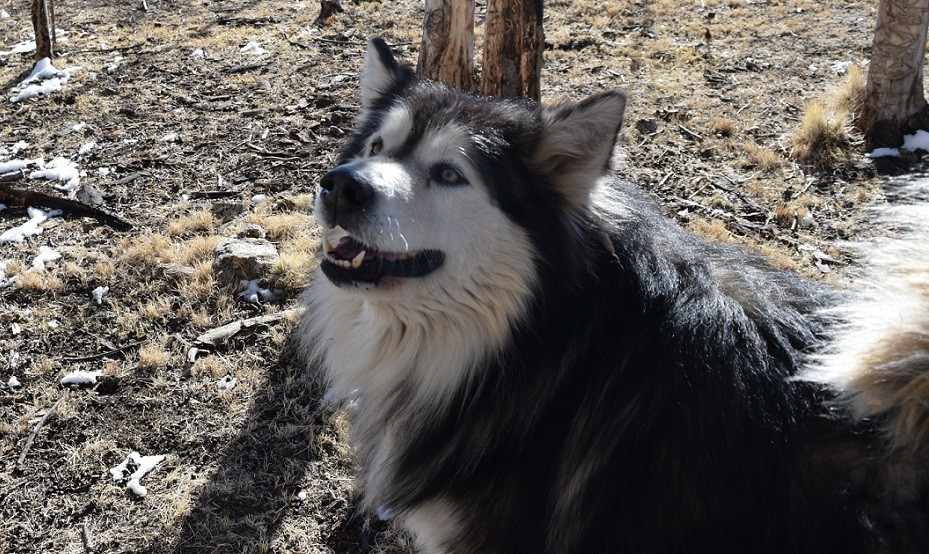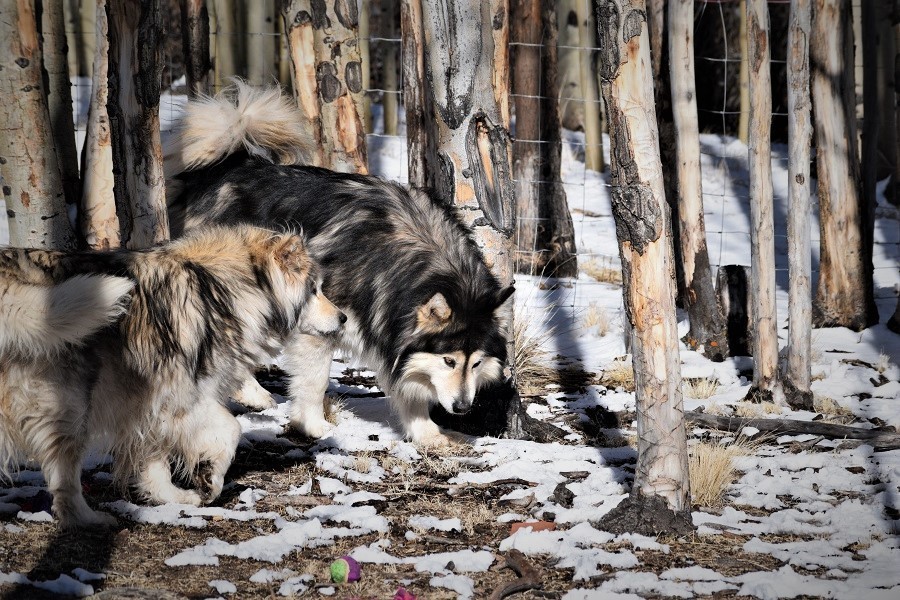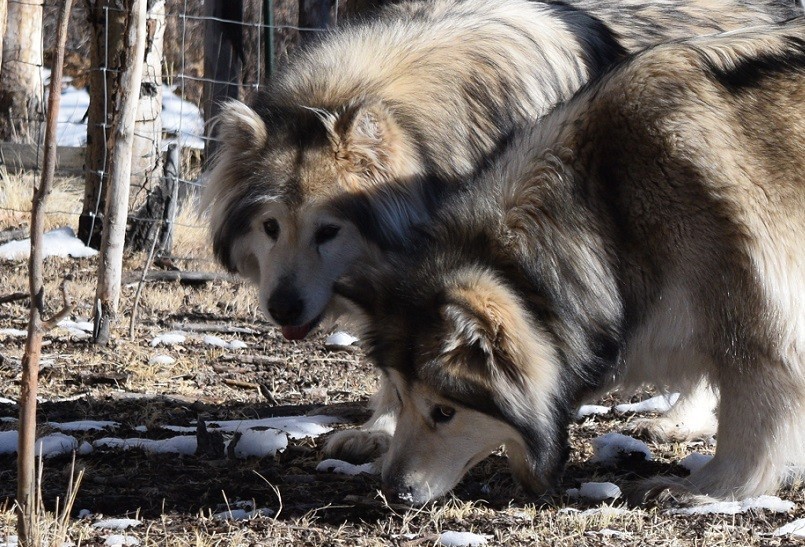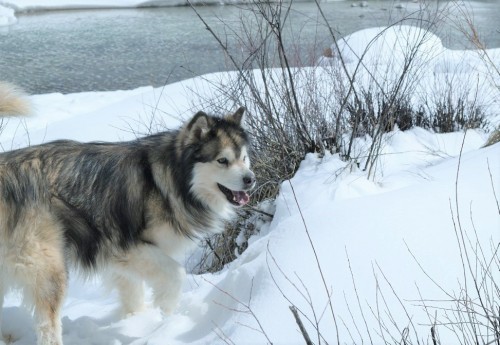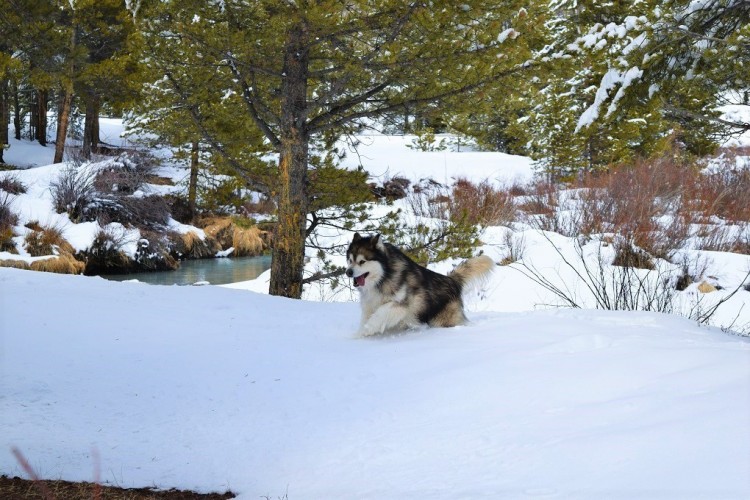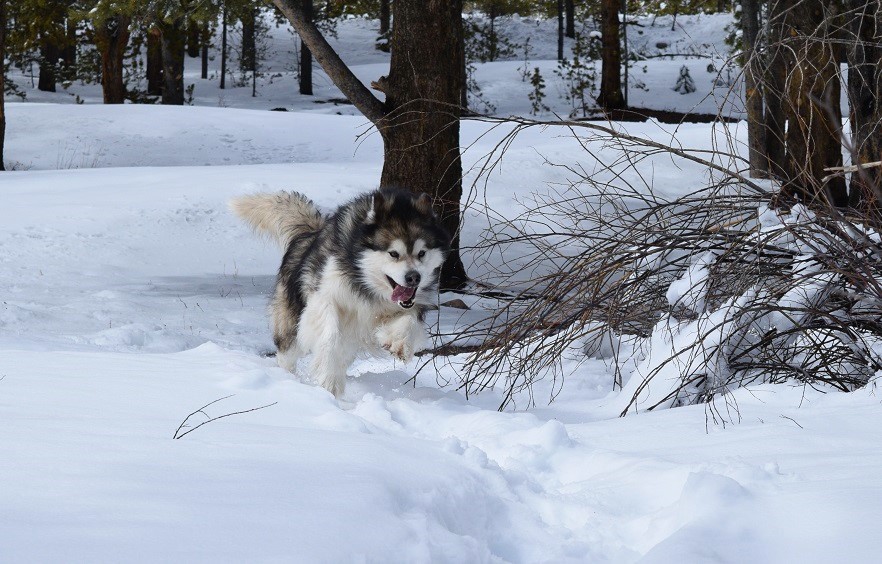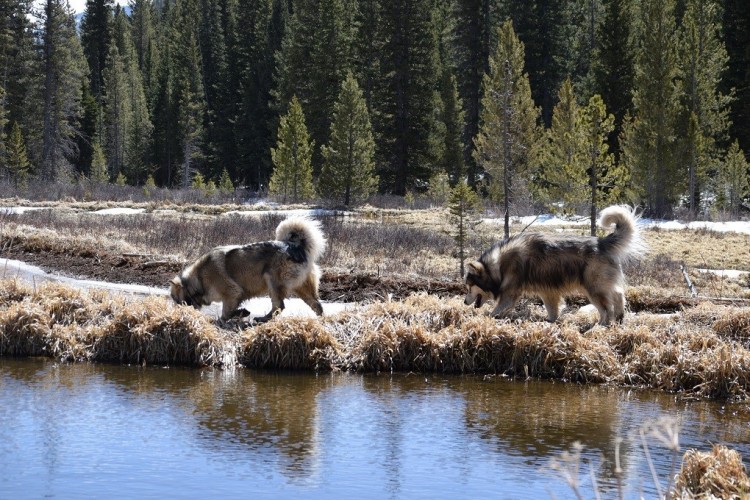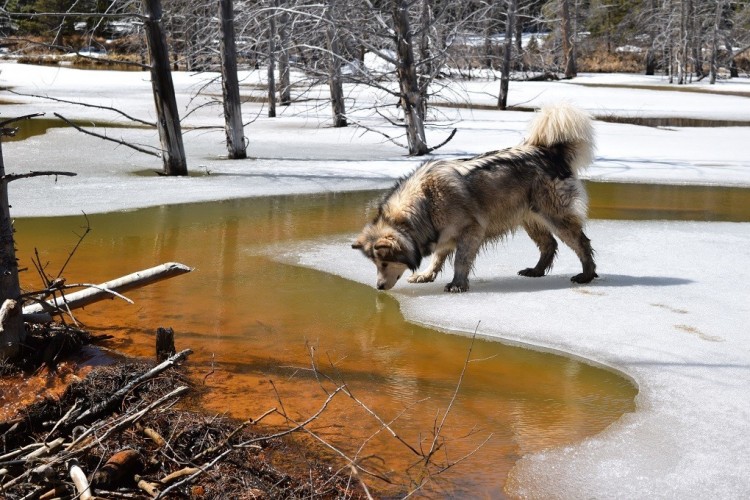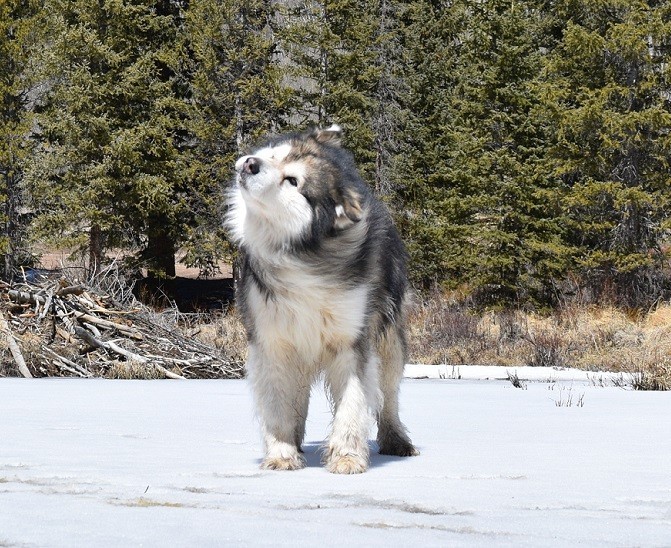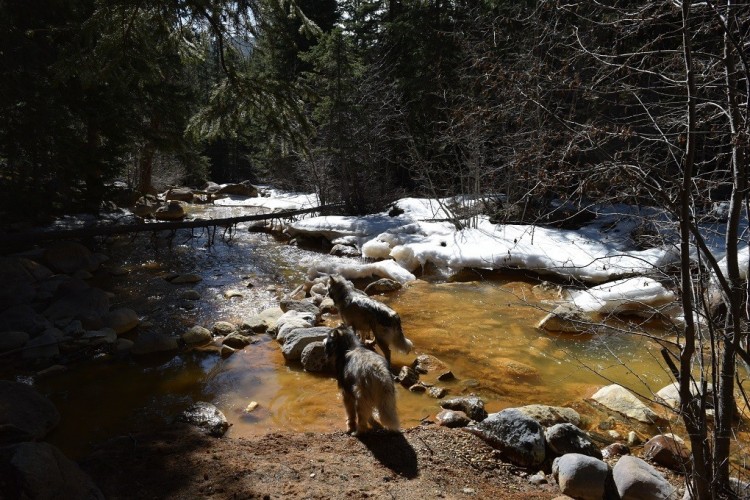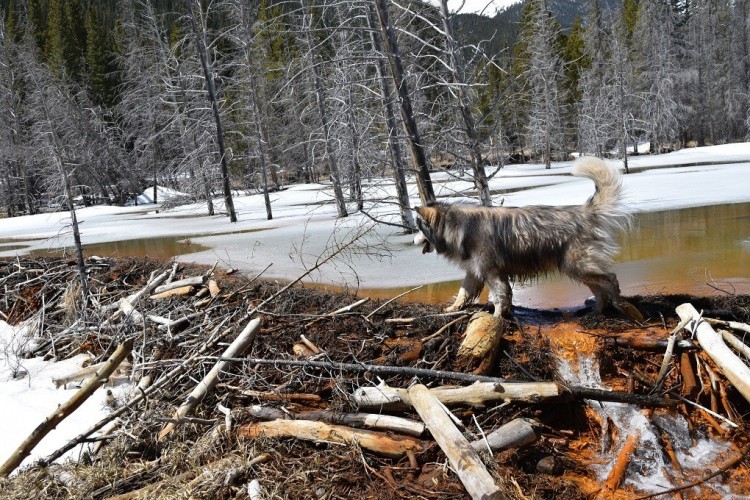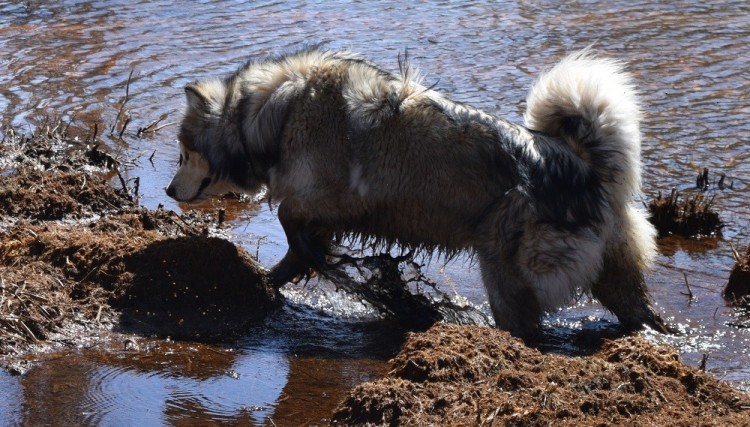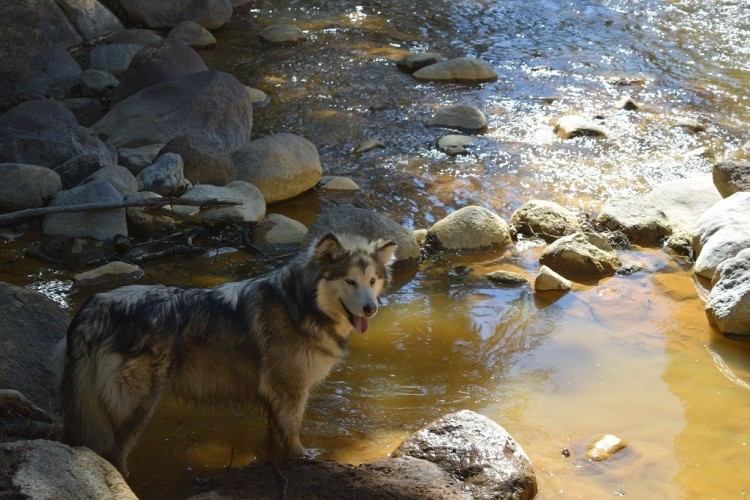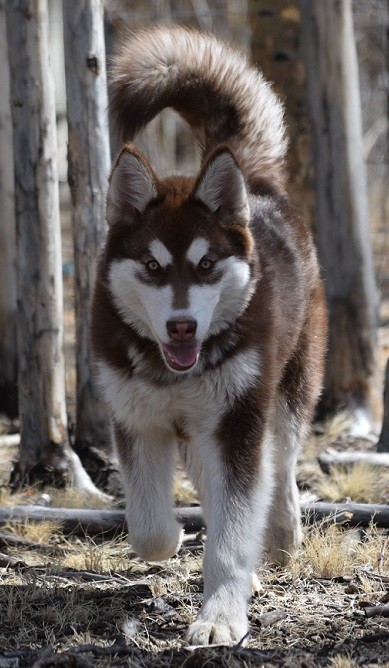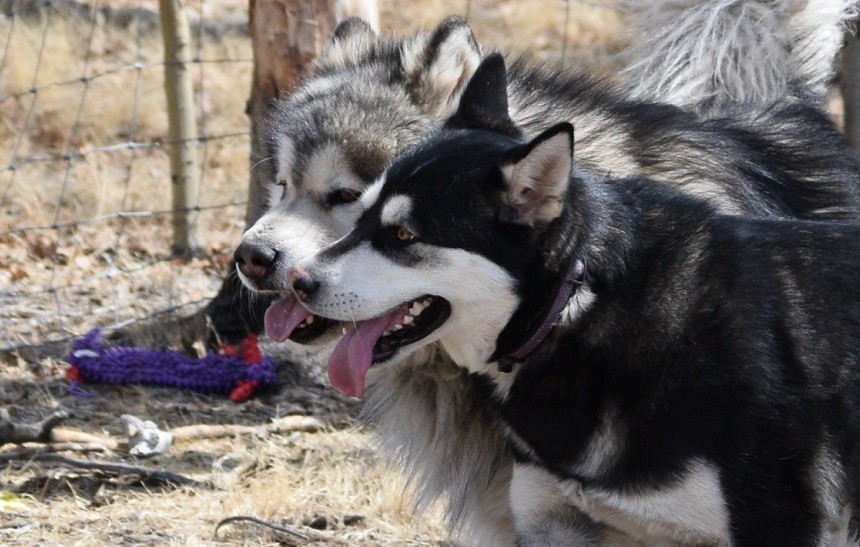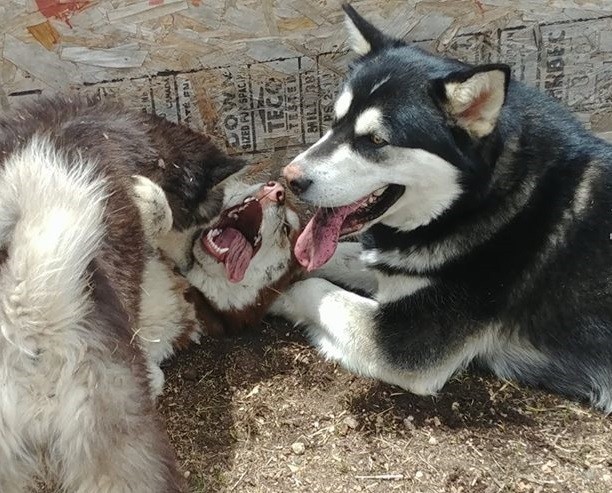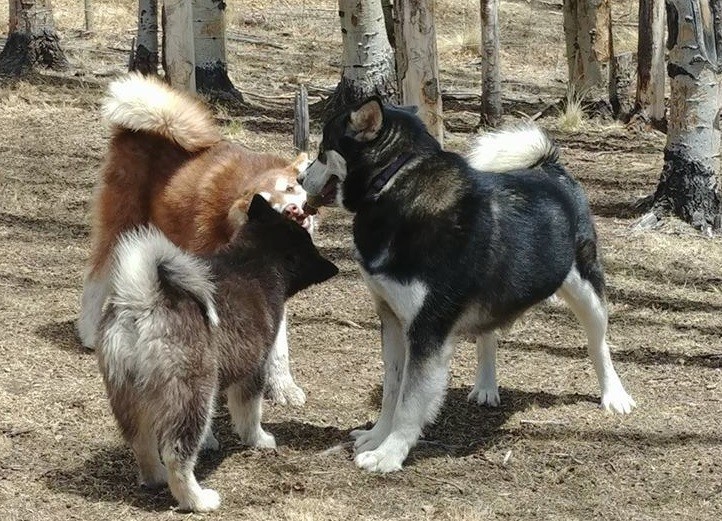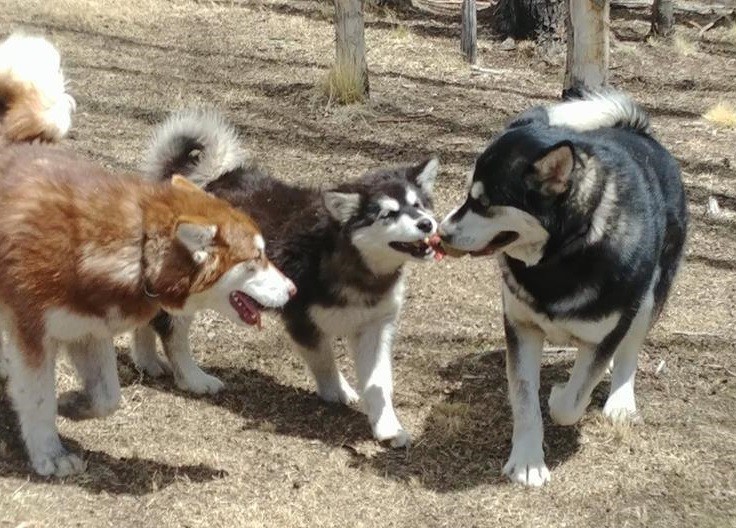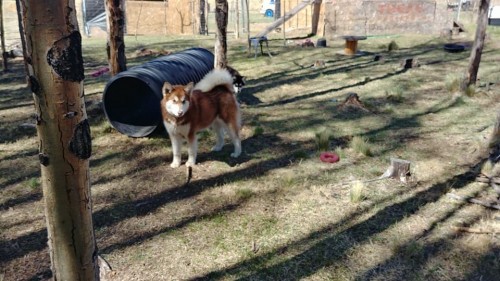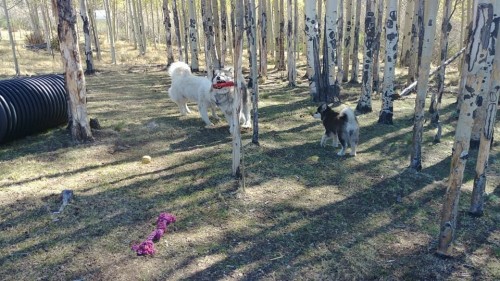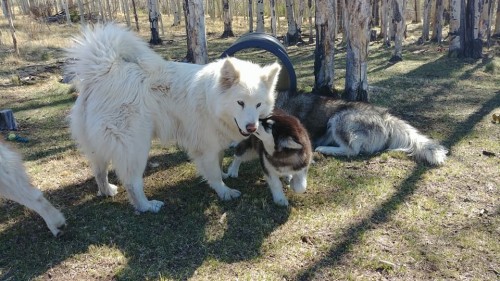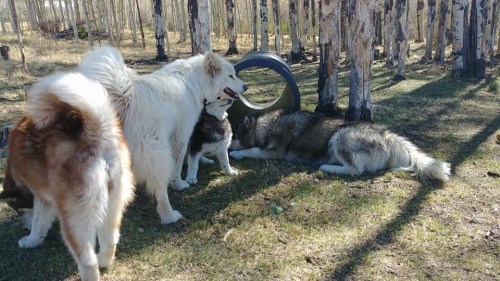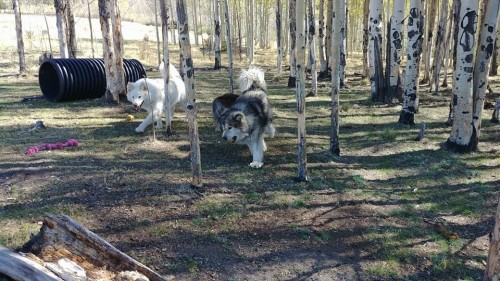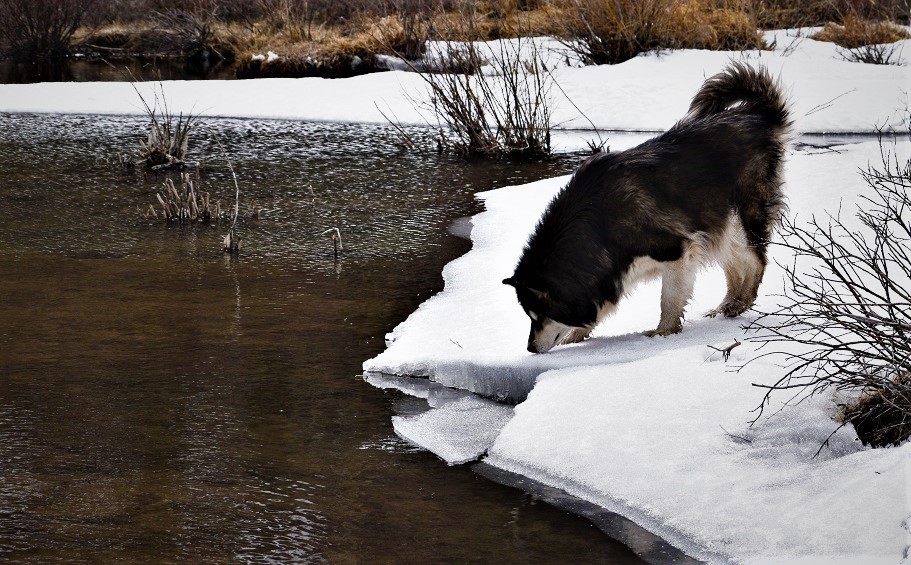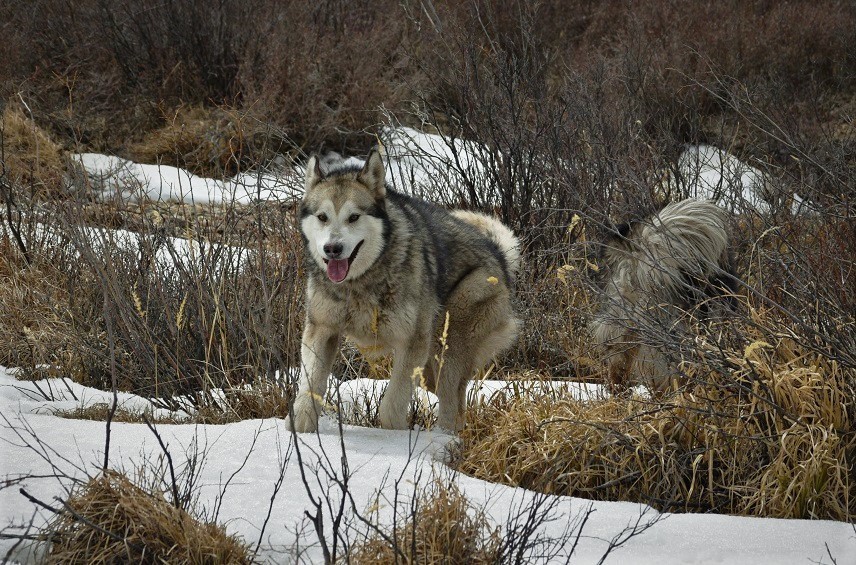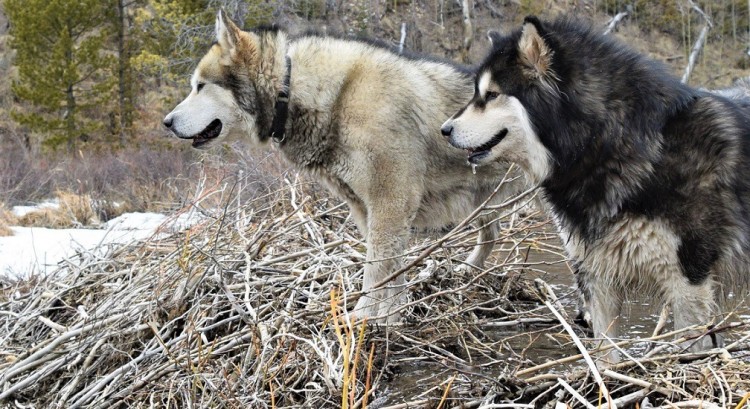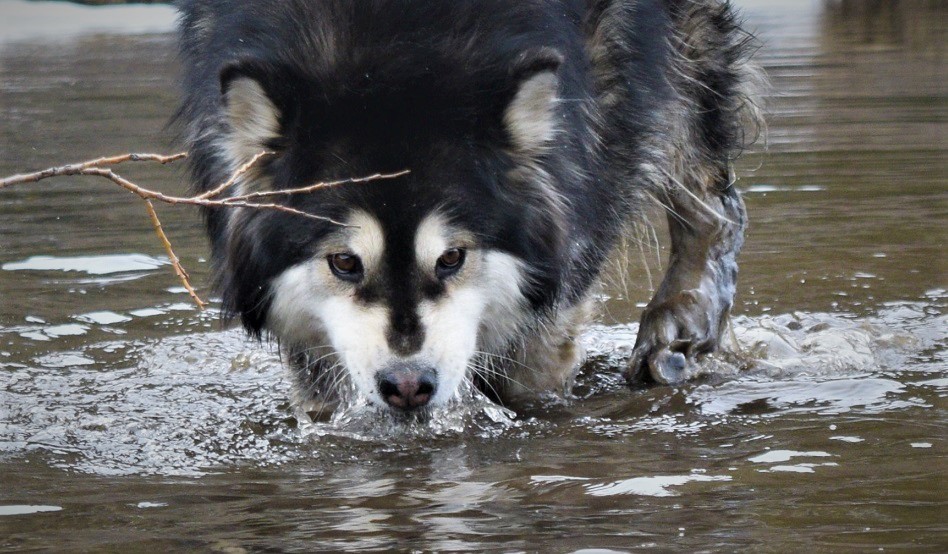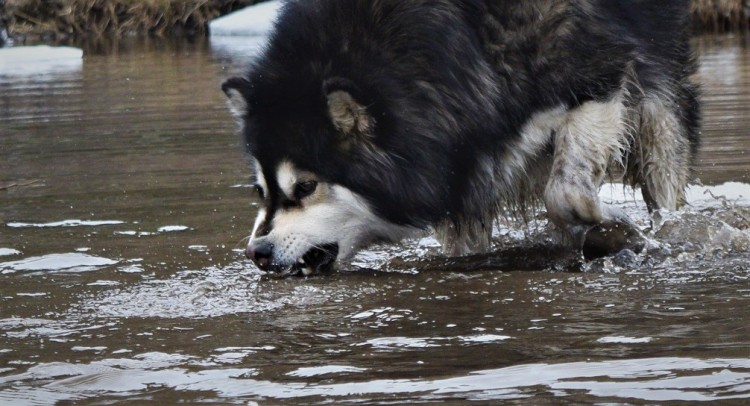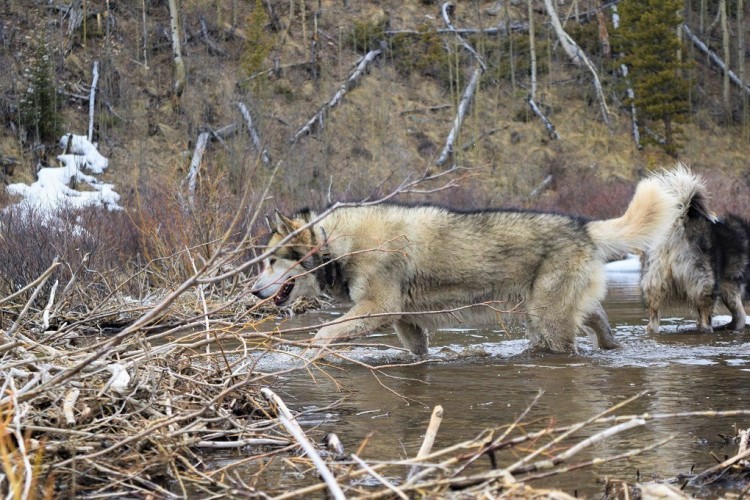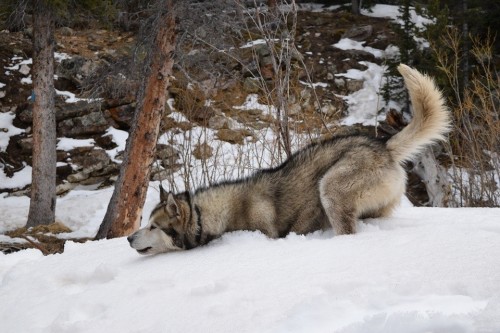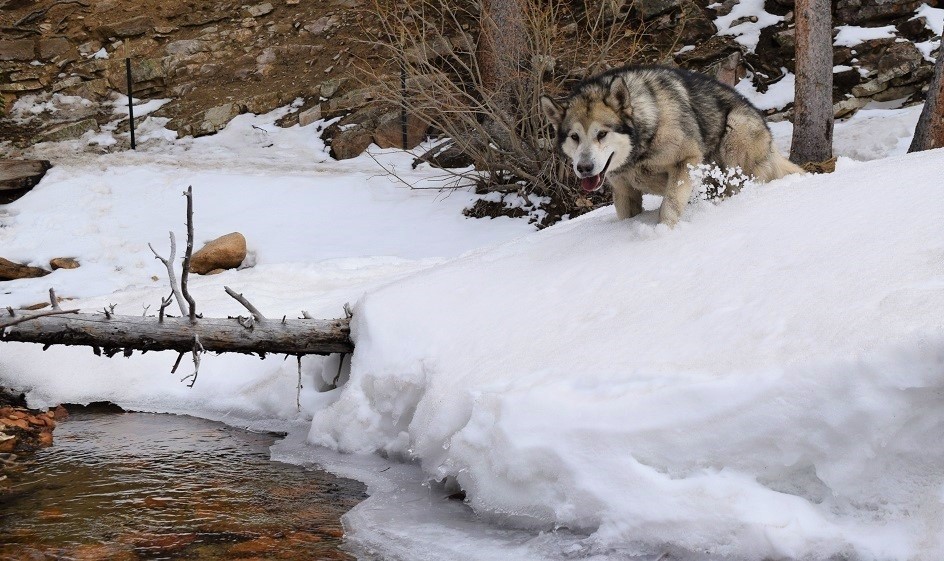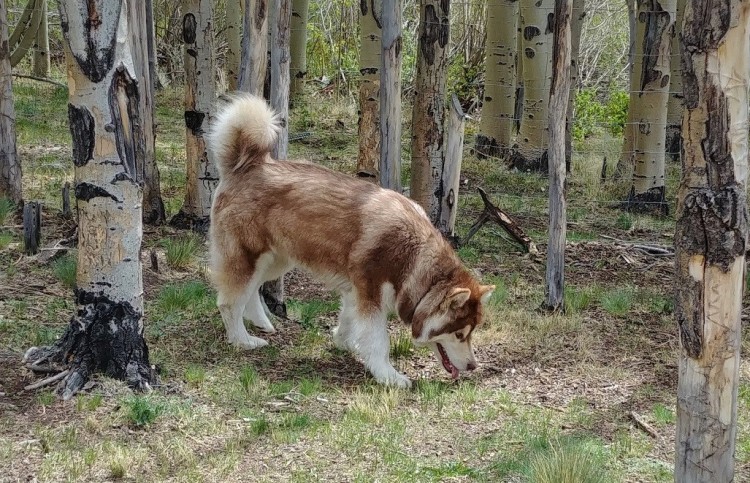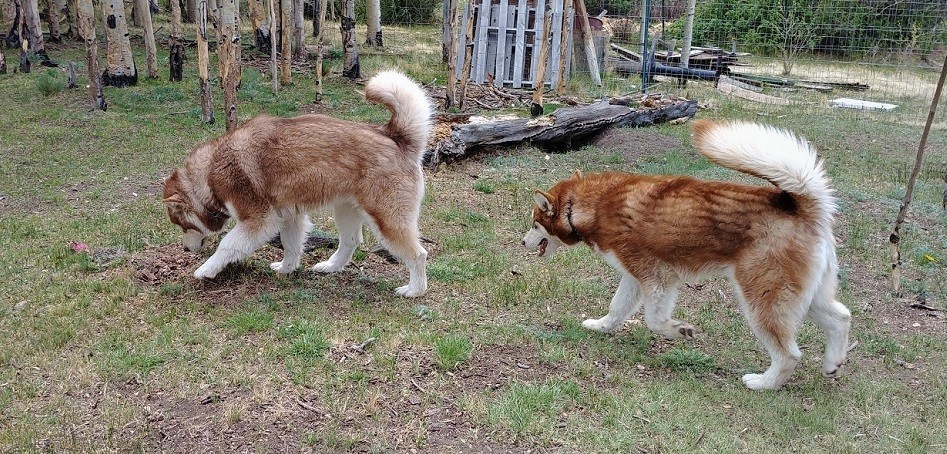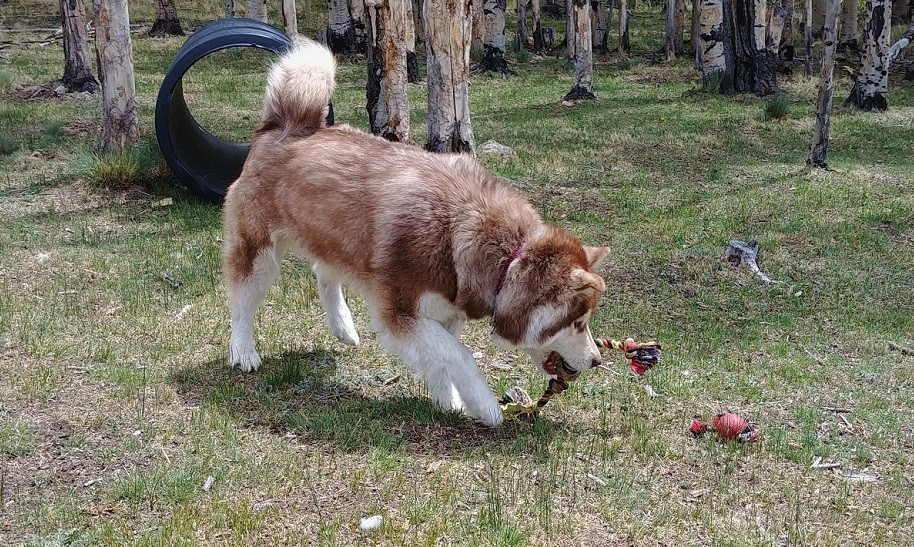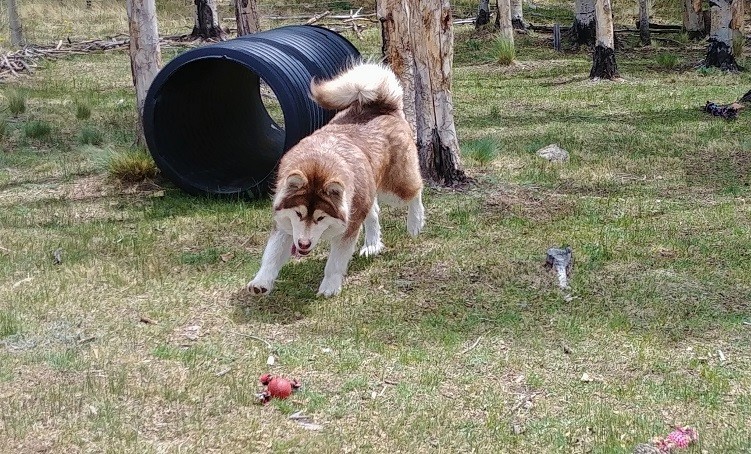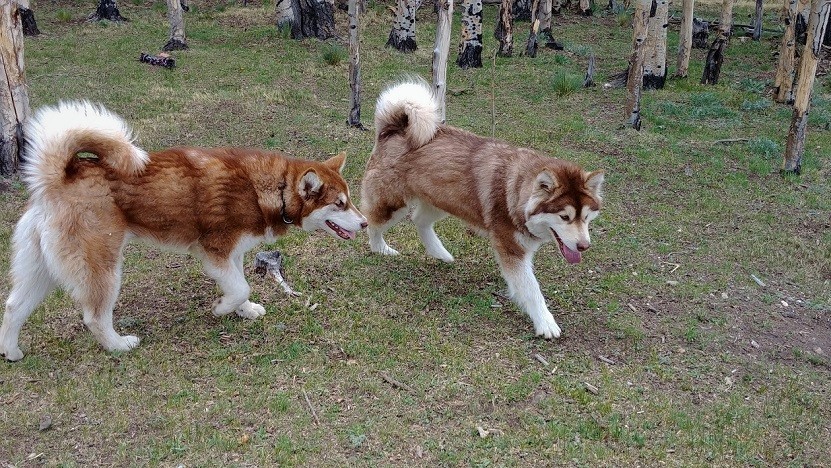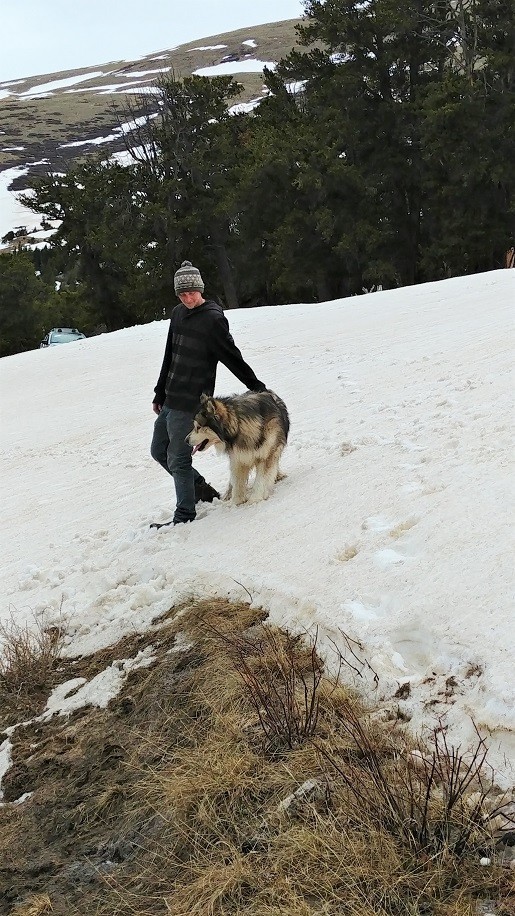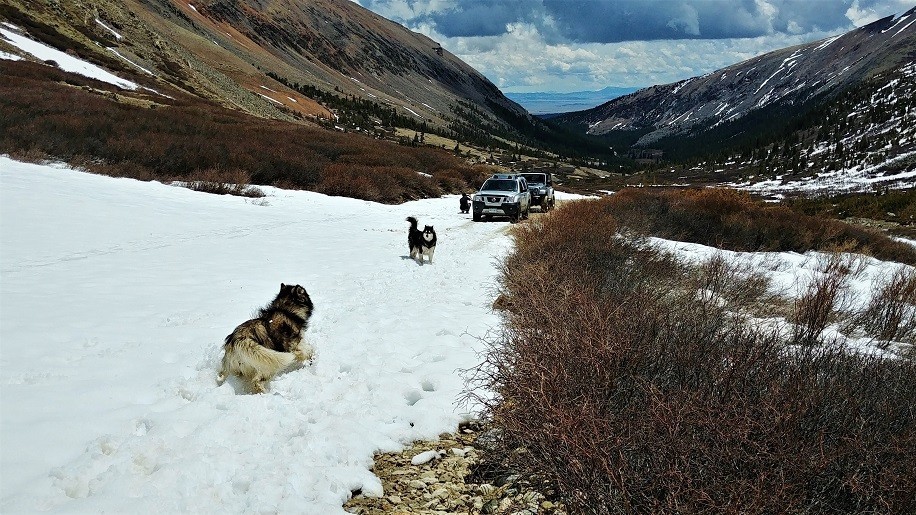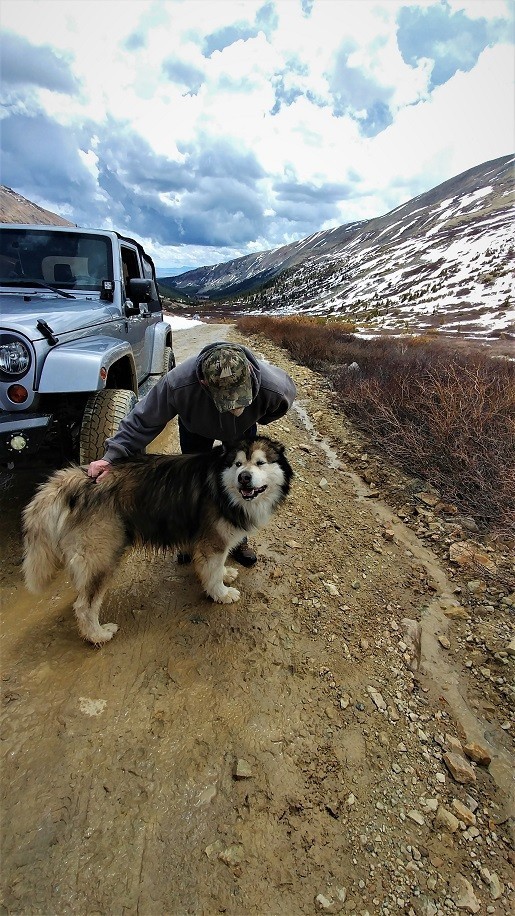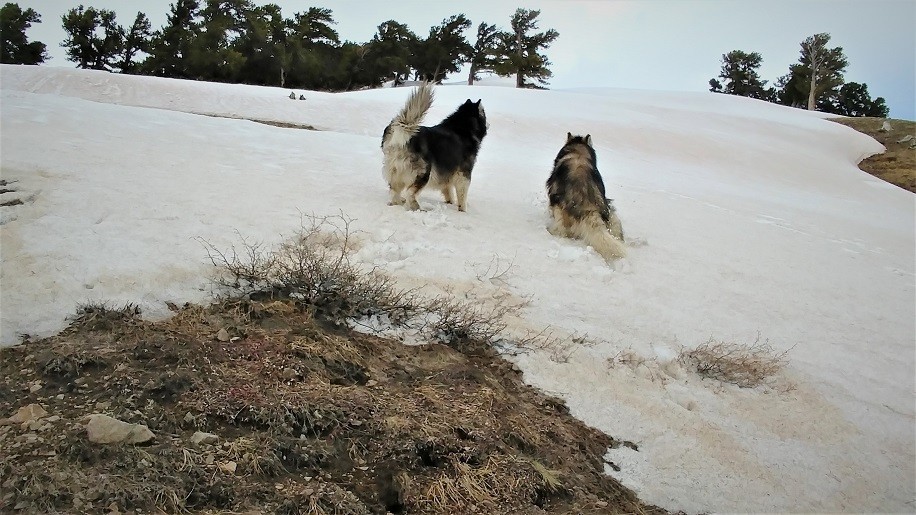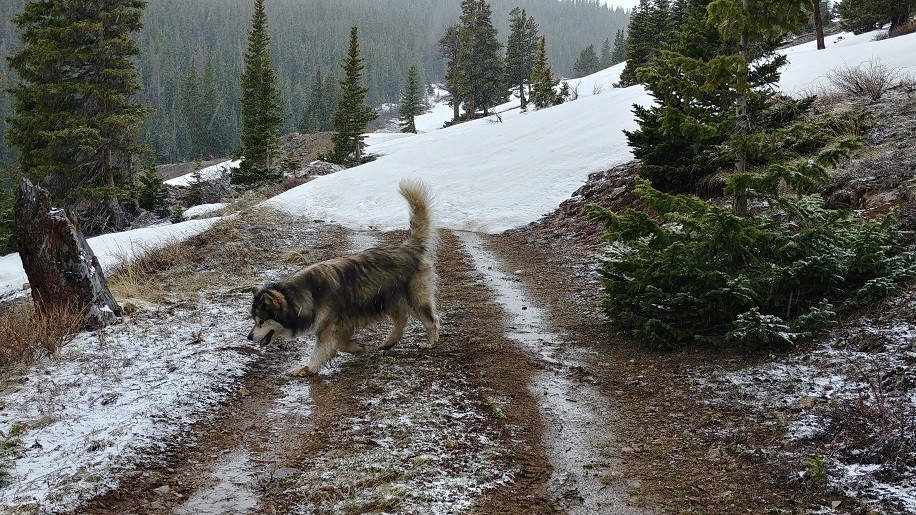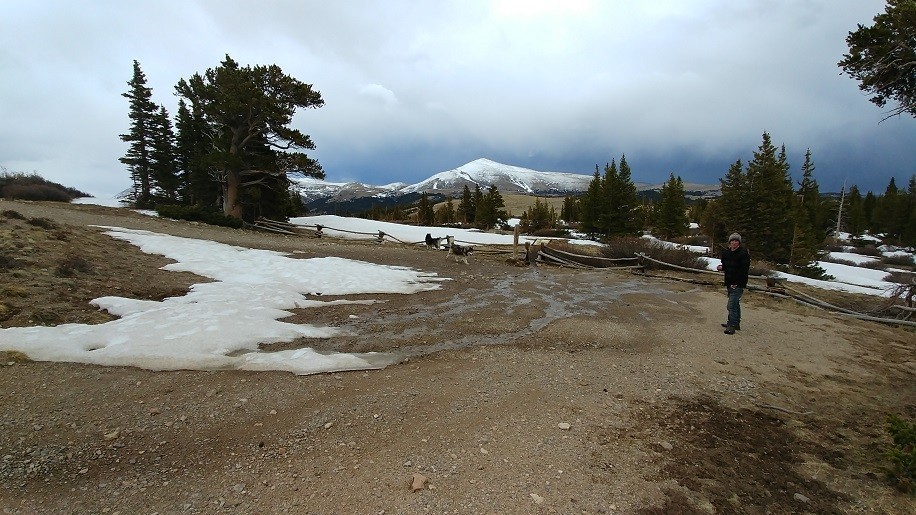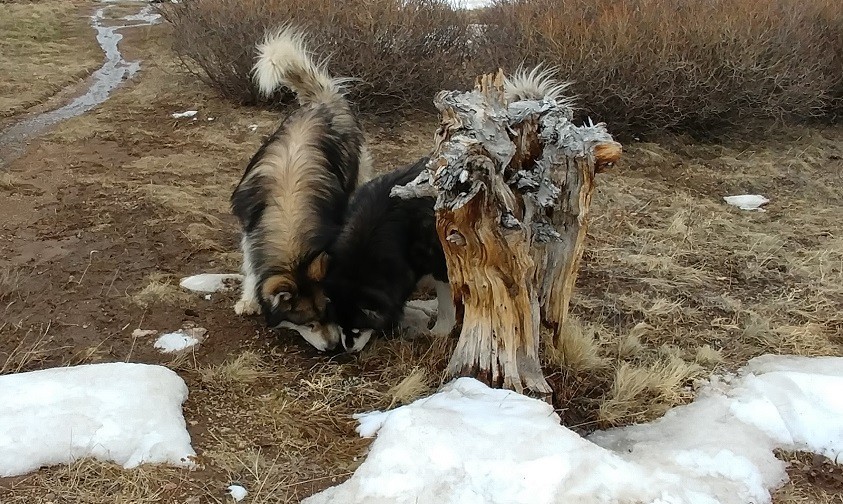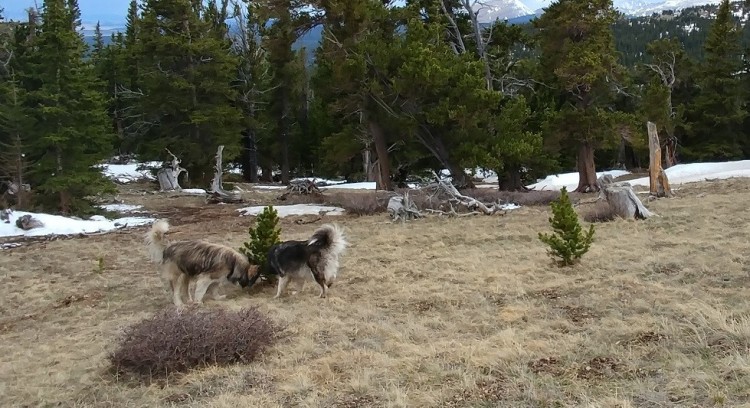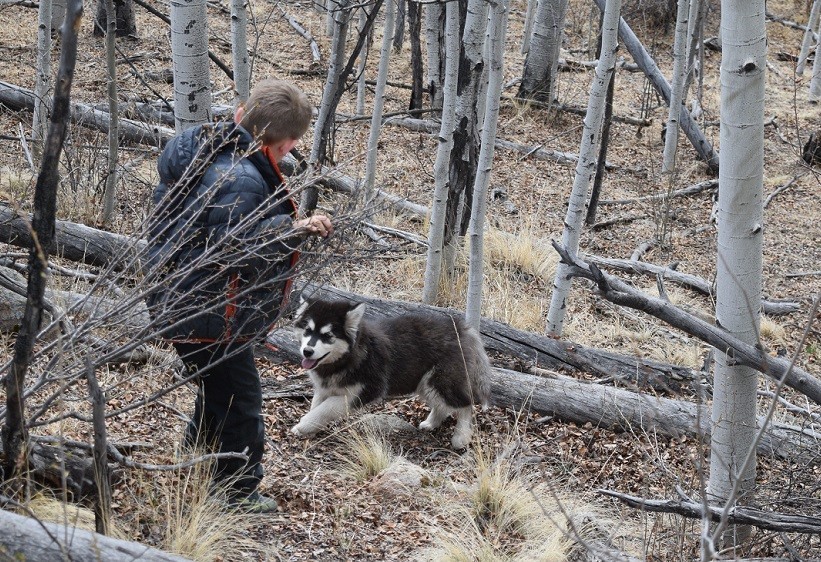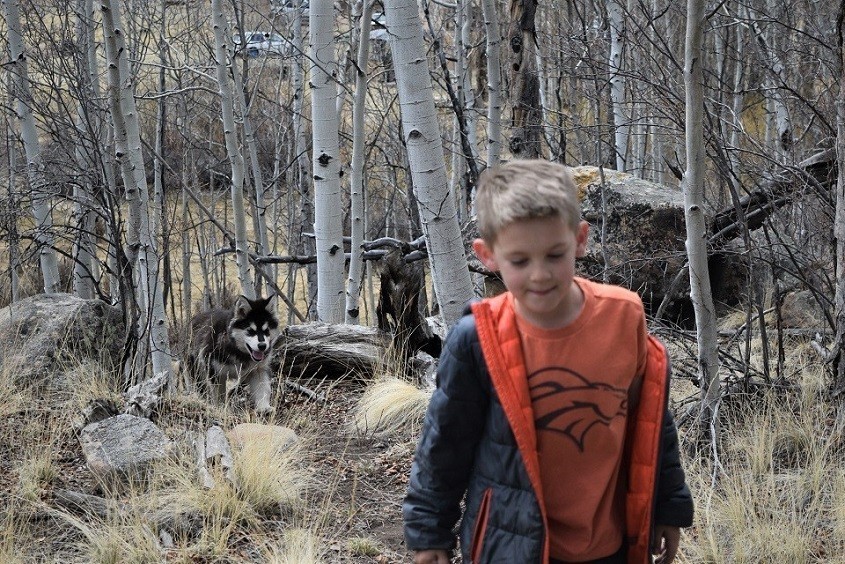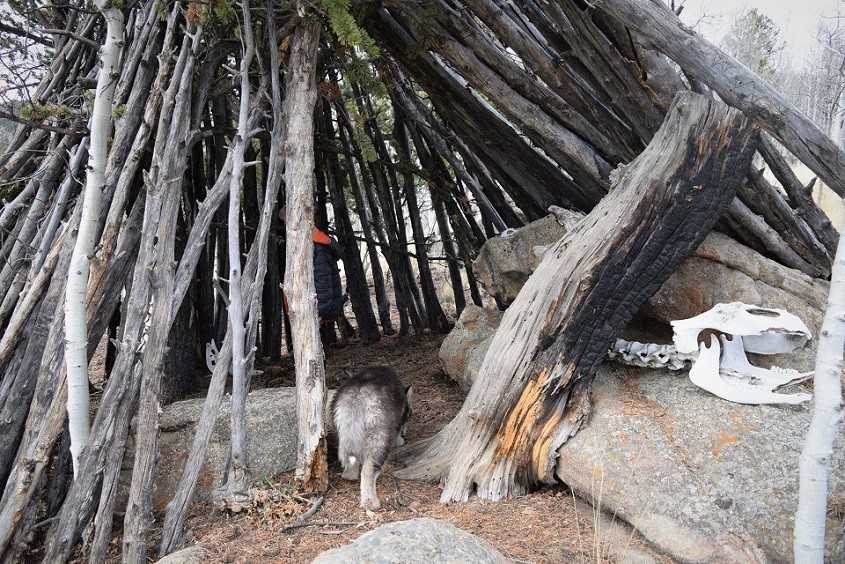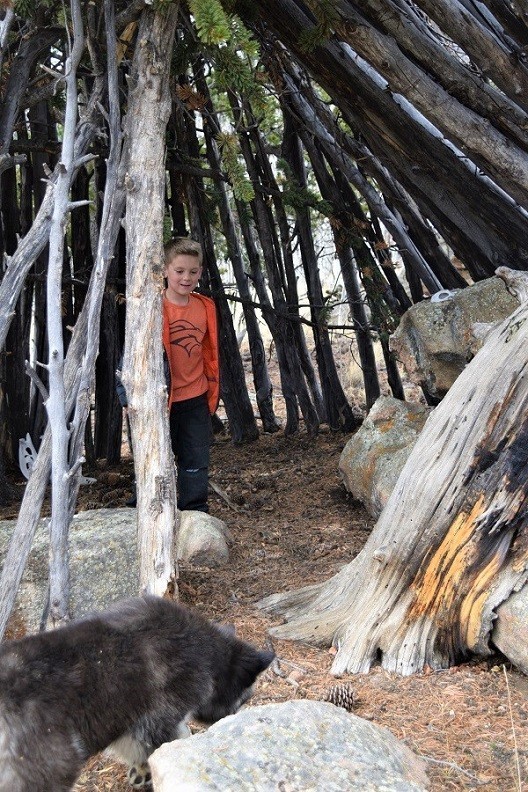 This is my grandson Teagan with Kayanna.
Teagan has grown up with the malamutes but has a fear of them once they become " big". He fell in love with Kayanna and has spent a lot of time with her. She is a smaller female and very gentle. He came to visit a few months ago and ask " Gramma, I really like this one, can I have her for my birthday ?"
Well how can I tell him no ? ​​
Kayanna is very special and very good at sitting and laying down for him. It was like she knew he needed someone to be gentle. These pictures are their first short hike together off leash. It is on our property hiking up to the teepee. She naturally stayed with him. ​ They did great together.
Over the next month, I continued to work with her on laying down and sitting, making sure there was no food issues, started her with the leash and crate. Though he wanted her to play tug o war, I taught her not to take toys from his hands. There is also a 4 yr old grandson. So over Memorial weekend, Teagan got to take her home. The report is, she is doing very well. The hard work was worth it. Teagan was also taught the normal basic commands as well. ​
At 6 yrs old and 4 mos old, these two are already bonded
l
l
l
l
l​
​​​​